Mr. Siddhant Agarwal
Based in Bengaluru, India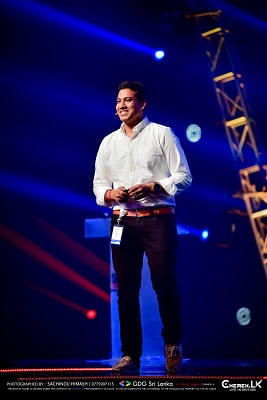 Bio:
Siddhant Agarwal currently works as Program Coordinator with the Developer Relations team at Google in India. As part of his role at Google, he takes care of the Developer Student Clubs program, Google Developer Experts program and TensorFlow User Groups in India. He had also led the strategic and executional efforts for the "Build for Digital India" program launched in collaboration with the Ministry of Electronics & Information Technology, Govt. of India with 7K+ students participating in and building solutions that "Solve for India".
Previously, he had worked at IBM as a Java Application Developer in IBM Runtimes Technologies, India Software Labs to deliver IBM Java SDK Engineer and Beahead Pvt Ltd as Ecosystem Engagement Manager where he had been involved in program managing some ed-tech programs for leading MNCs like Google, Intel, Microsoft, etc. At Beahead, he had also been involved in delivering training on some of the latest and cutting-edge technologies like: Artificial Intelligence/Machine Learning/Deep Learning, Cloud Computing and Internet of Things and instrumental in designing and providing consultation for product development & business development strategies for company's AI/ML-based products.
With over 5 years of industry experience, he has found his passion in ed-tech initiatives, community building, design innovation, startup ecosystem and building for the next billion users. Being an avid public speaker, Siddhant has spoken at more than 150+ national and international forums impacting more than 30K students/developers/individuals in the last 3-4 years.
Siddhant has also been an Intel Software Innovator - a developer advocacy and speakership program supporting innovative, independent developers who display an ability to create and demonstrate forward-looking projects by providing them with speaking and demonstration opportunities at industry events and developer gatherings. Awarded "Top Innovator" award for 2017, 2018, and 2019.
Siddhant volunteers with the Headstart Network Foundation - one of India's largest grassroots level organizations that supports entrepreneurship and startups and is a Mentor of Change with the Atal Innovation Mission – a strategic nation building initiative. A design thinker at heart, he helps startups scale in UX and conducts Design Sprints – a Design Thinking and Agile Development Methodology focused training series to improve the user experience of applications.
During his college days, he was selected as Google Student Ambassador for his university and was also involved in college's student chapters: UPES-CSI Student Chapter, UPES-ACM Student Chapter.
About.Me: www.about.me/siddhantagarwal
LinkedIn: https://www.linkedin.com/in/sidagarwal04/
Available Lectures
To request a single lecture/event, click on the desired lecture and complete the Request Lecture Form.
Bringing Artificial Intelligence to the Edge

We encounter artificial intelligence in almost all our daily tasks: speech-to-text, photo tagging technology, fingerprint recognition, spam classification. We see it contributing to...

To request a tour with this speaker, please complete this online form.

If you are not requesting a tour, click on the desired lecture and complete the Request this Lecture form.

All requests will be sent to ACM headquarters for review.