Dr. Mohiuddin Ahmed
Based in Perth, WN, Australia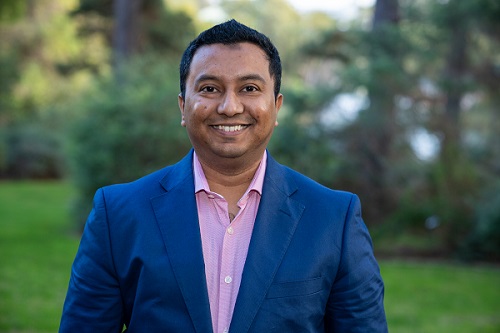 Bio:
Mohiuddin Ahmed attained his Ph.D. in Computer Science from the University of New South Wales (UNSW Australia). He has made practical and theoretical contributions in Cyber Security & Data Analytics (summarization) for several application domains and his research has a high impact on Anomaly Detection. He has over 50 publications in reputed venues. He is currently working as a Lecturer in Computing and Security in the School of Science at Edith Cowan University (ECU), Australia. Before joining ECU, he served as a Lecturer & Bachelor Program Coordinator in the Centre for Cyber Security and Games at Canberra Institute of Technology (CIT). Mohiuddin secured a number of research grants from various agencies within a short period of time as chief investigator and which values more than A$300,000. His current research primarily focusses on Internet of Health Things (IoHT) and Internet of Flying Things (IoFT). Based on his publications, he is in the in Stanford University's list of the world Top 2% scientists for 2019 citation impact. His teaching portfolio contains core cyber security subjects which has a greater influence in making Australia a cyber smart nation.
Mohiuddin contributes article in The Conversation and other media outlets which reflects his public engagement. In addition he has been recognised by the ACS, and IEEE. He is an IEEE Senior Member and a certified professional by ACS. He was awarded the 2020 Business Events Perth Aspire Award in recognition as a nation leading academic and researcher.
Mohiuddin has led edited books on Blockchain, Cyber Security, Data Analytics, and Edge Computing. Mohiuddin is an editorial advisory board member of Cambridge Scholars Publishing Group in the UK and Associate Editor of the International Journal of Computers and Applications (Taylor & Francis Group).
Available Lectures
To request a single lecture/event, click on the desired lecture and complete the Request Lecture Form.
Blockchain Applications and Security: Current Topics in Computer Science

Blockchain is embraced by a varitety of application domains. In this talk, blockchain is discussed from the cybersecurity perspective. There is a contunuous rise in the number...

Current Issues in Cyber Security

Cyber security is an undeniable factor in todays era of Internet. Anything connected to the Internet can be hacked and regardless of the secuerity measures, hackers are still unstoppable....

Securing Internet of Health Things using Synergistic Blockchain

The latest digital innovations are creating opportunities for reshaping how healthcare organisations deliver patient services, improve outcomes, enhance clinician satisfaction and manage...

Security of Internet of Medical Things (IoMT)

In this talk, the advances in digitla healthcare is showcased. COnsequently the vulnerabilities arising from the usage of digital healthcre are also explored. A potential solution for these...

To request a tour with this speaker, please complete this online form.

If you are not requesting a tour, click on the desired lecture and complete the Request this Lecture form.

All requests will be sent to ACM headquarters for review.