Dr. Saurabh Bagchi
Based in West Lafayette, IN, United States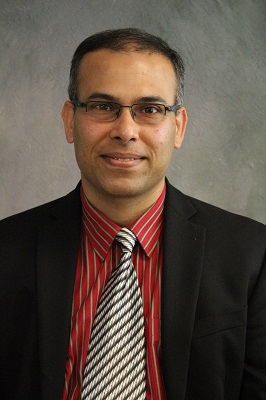 Bio:
Saurabh Bagchi is a Professor in the School of Electrical and Computer Engineering and in the Department of Computer Science at Purdue University, West Lafayette, Indiana. He is a senior member of IEEE and ACM. At Purdue, he is the Assistant Director of CERIAS, the university-wide security center, an IMPACT Faculty Fellow, and leads the Dependable Computing Systems Laboratory (DCSL). He has been a Visiting Scientist with IBM's Austin Research Lab since 2011. Best of all, he gets to work with the smartest group of students in DCSL who are not afraid to make and break real computer systems.
Saurabh has been a member of ACM from 2003 and a Senior Member from 2009. He has nominated his students for the ACM Student Research Competition (Tanzima Zerin, runner-up in the competition at the Grace Hopper Celebration of Women in Computing 2010) and the George Michael HPC Ph.D. Fellowship (Ignacio Laguna, winner in 2012). His papers have been runner-ups at the IEEE/ACM Supercomputing conference in 2009 and 2012.
Available Lectures
To request a single lecture/event, click on the desired lecture and complete the Request Lecture Form.
Debugging embedded systems that run our lives

Networked embedded systems (NES) often need to operate for extended periods in an unattended mode while maintaining a high assurance of reliable operation. We target NES that operate under...

Dependability in a connected world: From the very large to the very small

Much of the computational infrastructure that we encounter today and that we increasingly rely on for critical applications is provided by a distributed system, be it the air traffic...

Why Being a Faculty Member Beats Being a Rock Star

In this talk, I will prove through careful analysis, rigorous empirical evidence, and wild anecdotes that being a faculty member at a tier 1 research university is far preferable to being a...

To request a tour with this speaker, please complete this online form.

If you are not requesting a tour, click on the desired lecture and complete the Request this Lecture form.

All requests will be sent to ACM headquarters for review.