Dr. Salman A Baset
Based in New York, NY, United States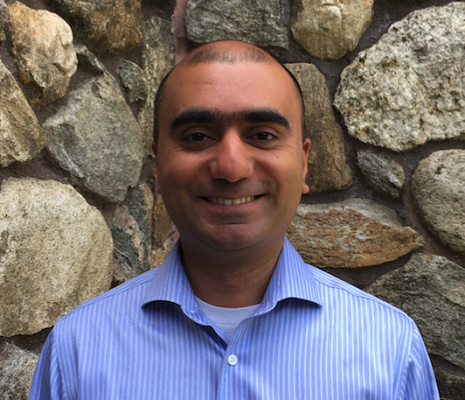 Bio:
Dr. Salman A. Baset is currently working as CTO Security, IBM Blockchain Solutions. He oversees the security and compliance of blockchain solutions being built by IBM and interfaces with clients on blockchain solutions and their security. He drives the implementation of General Data Protection Regulation (GDPR) for blockchain-based solutions. Moreover, his team has built an identity management system for blockchain solutions which is being used by Fortune 500 companies.
Previously, he was in IBM Research since December 2010. His research interests are at the intersection of cloud computing, security, and big data technologies. He has led teams that contributed to several IBM services and products, including IBM Container Service, IBM Vulnerability Advisor, IBM Smart Cloud Enterprise+, IBM Cloud OpenStack Services, and IBM Cloud Orchestrator.
He is active in standardization and open source communities. As chair of SPEC Cloud subcommittee, he led the design and implementation of SPEC Cloud IaaS 2016, the first industry standard cloud benchmark. He is a co-author of RELOAD protocol (published by Internet Engineering Task Force) for building peer-to-peer communication systems.
He is a recipient of IEEE INFOCOM test of time award (2018), SPEC Presidential Award (2016), Young Scholars Award by Marconi Society (2008), best paper award at IPTCOMM (2010), and several IBM awards. From 2012-2014, he served as the chair of Distributed and Fault Tolerant Computing (DFTC) Professional Interest Community (PIC) at IBM. He is a member of ACM and IEEE.
Available Lectures
To request a single lecture/event, click on the desired lecture and complete the Request Lecture Form.
Blockchain and GDPR

The European Union's ("EU") General Data Protection Regulation ("GDPR"), which went into effect on 25 May 2018, is the most significant overhaul of EU data...

Container Security

Whether you are an operator looking to provide a container platform for your customers or whether you are building applications using containers, the question of container security must be on your...

Hyperledger Fabric

Hyperledger Fabric is an open source project under Linux Foundation, which can be used to build a permissioned blockchain. This talk will give an overview of Hyperledger Fabric and its various...

To request a tour with this speaker, please complete this online form.

If you are not requesting a tour, click on the desired lecture and complete the Request this Lecture form.

All requests will be sent to ACM headquarters for review.