Dr. Kaveh Bazargan
Based in Tehran, Iran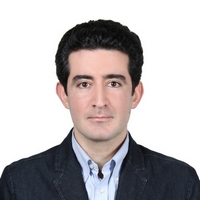 Bio:
Dr. Kaveh Bazargan is an Assistant Professor in Human-Computer Interaction (HCI) at the Department of Information Technology Management, Faculty of Management, Shahid Beheshti (National) University of Iran (SBU). He has been pedagogically pioneering and scientifically inspiring for hard-working students, equipping and motivating them with the necessary basic body of knowledge, who in return helped him envision and establish the HCI-UX LAB at SBU's Department of Information Technology Management. As a Persian native, born in Geneva from an academic family, he has had the opportunity to experience the Swiss learning environment, quality of life, the scientific research precision and its international organizations. He has also learned the French Republican values such as "citoyanneté" during his high-school studies in French schools. He holds a Ph.D. in the HCI, a Master of Advanced Studies in Information Systems from the University of Geneva (UNIGE) and a Master's degree in Applied Mathematics (ing. math. dipl. EPF) from the Swiss Federal Institute of Technology, Lausanne. He has worked in the areas of user experience (UX) research, usability measurement and evaluation, UX management, UX institutionalization, citizen's experience evaluation, e-Government measurement and benchmarking since 2007.
He has the experience of applying information systems management in international organizations such as the United Nations Educational, Scientific and Cultural Organization (UNESCO) and the International Federation of Red Cross and Red Crescent (IFRC). Furthermore, he has been actively involved with the World Usability Day Conference as well as the World Information Architecture Day Conference since 2011. Since 2014, he is also actively engaged, with the European Telecommunications Standards Institute Technical Committee on Human Factors. He believes information systems development should meet both organizational and socio-technical challenges & needs, thus all relevant human factors should be incorporated into the design process and system development life cycle, as early as possible.
His long-term multi-disciplinary research topics and focus areas reside in the intersection of research methods in human-computer interaction, human factors standards, sustainable development, socio-technical web systems and technologies, usability evaluation, user experience measurement, benchmarking and management. His vision and mission are: to analysis, understand, create and evaluate socio-technical systems that harmonizes with and improves human capabilities, goals, environments and experience for improved "citoyenneté", social sustainability, shared values and quality of life.
Dr. Kaveh Bazargan is the Founding Chair of ACM SIGCHI Iran Chapter. This Chapter, formed in September 2014, is organized and has been operating exclusively for educational, scientific and technical purposes. Its mission is to advance the state of knowledge and practice in the field of human-computer interaction nationally. He is also serving as Vice Chair of ACM SIGCHI Research-Practice Interaction Community. The ACM SIGCHI Research-Practice Interaction Community is a bridge between research and practice in HCI, including all flavors thereof (user experience, usability, interaction design, information architecture …). This community aims to promote the exchange of information between researchers and practitioners, such that research and its results could be more accessible to practitioners and that practitioner's information needs are conveyed to researchers.
Available Lectures
To request a single lecture/event, click on the desired lecture and complete the Request Lecture Form.
To request a tour with this speaker, please complete this online form.
If you are not requesting a tour, click on the desired lecture and complete the Request this Lecture form.
All requests will be sent to ACM headquarters for review.