Dr. Debnath Bhattacharyya
Based in Visakhapatnam, India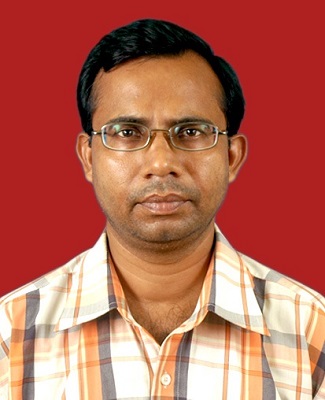 Bio:
Prof. (Dr.) Debnath Bhattacharyya is associated as a Professor & Head with Computer Science and Engineering Department, and Dean R&D, Vignan's Institute of Information Technology, Vizag, Andhra Pradesh, India. Dr. Bhattacharyya is the Adjunct Professor VFSTR University, Guntur.
Dr. Bhattacharyya is presently an Invited International Professor of Lincolon University College, KL, Malaysia. He is also working as a Visiting Professor, MPCTM, Gwalior India, in the Department of Computer Science and Engineering. He is the former Foreign Professor, Department of Multimedia Engineering, Hannam University, South Korea.
Dr. Bhattacharyya received his Ph.D. (Tech., Computer Science and Engineering) from the University of Calcutta, Kolkata. He received his M.Tech (Computer Science and Engineering) from West Bengal University of Technology, Kolkata, India.
Dr. Bhattacharyya is the Member of ACM, ACM SIGKDD, IEEE, Life Member of CSI, India, Senior Member of IACSIT, Singapore and Senior Member of IAENG, Hong Kong.
He is the Editor of Many International Journals (indexed by Scopus, SCI, and Web of Science). He visited various Foreign Countries as presenting address/working as International Professor in Universities.
He Published 152 Scopus Indexed Papers, 70 SCI / Web of Science Papers, and 35 DBLP Papers.
His Research interests include Security Engineering, Pattern Recognition, Biometric Authentication, Multimodal Biometric Authentication, Data Mining and Image Processing. In addition, he is serving as a reviewer of various International Journals of Springer, Elsevier, IEEE, etc., and International Conferences. He published 200+ Research Papers in International Journals and Conferences. He also published 6 text books for Computer Science and Engineering, so far.
PhD students:
PhD Completed: 01,
PhD Ongoing: 06,
Patent: 01
Current Funded Project: 1 (Foreign University and Research Society Joint Project)
Dr. Bhattacharyya is the ACM Member: # 2415771 and ACM SIGKDD Member.
Available Lectures
To request a single lecture/event, click on the desired lecture and complete the Request Lecture Form.
Design and Analysis of Graphical Password

Most common computer authentication method is traditional 'User Name' and 'password'. There are numerous Biometric authentication methods also proposed. In...

Unsupervised Learning in Data Mining

The meaning of Unsupervised learning is to find hidden structure in unlabeled data. Approaches of Unsupervised learning can be used in Data Mining. Clustering is an important and popular approach...

To request a tour with this speaker, please complete this online form.

If you are not requesting a tour, click on the desired lecture and complete the Request this Lecture form.

All requests will be sent to ACM headquarters for review.