Dr. Siddhartha Bhattacharyya
Based in Kolkat, India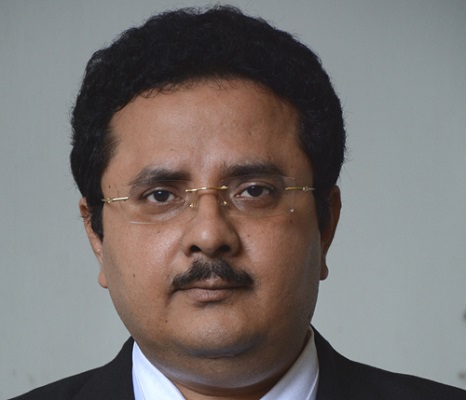 Bio:
Dr. Siddhartha Bhattacharyya is currently serving as a Professor in the Department of Computer Science and Engineering of Christ University, Bangalore. He served as the Principal of RCC Institute of Information Technology, Kolkata, India during 2017-2019. He has also served as a Senior Research Scientist in the Faculty of Electrical Engineering and Computer Science of VSB Technical University of Ostrava, Czech Republic (2018-2019). He is a co-author of 5 books and the co-editor of 56 books and has more than 300 research publications in international journals and conference proceedings to his credit. He has got two PCTs to his credit. He has been the member of the organizing and technical program committees of several national and international conferences.
He is the recipient of the University Gold Medal from the University of Calcutta for his Masters. He is the recipient of several coveted awards including the Distinguished HoD Award and Distinguished Professor Award conferred by Computer Society of India, Mumbai Chapter, India in 2017, the Honorary Doctorate Award (D. Litt.) from The University of South America and the South East Asian Regional Computing Confederation (SEARCC) International Digital Award ICT Educator of the Year in 2017. He has been appointed as the ACM Distinguished Speaker for the tenure 2018-2020. He has been inducted into the People of ACM hall of fame by ACM, USA in 2020.
He is the Associate Editor of several reputed journals including Applied Soft Computing, IEEE Access, Evolutionary Intelligence and IET Quantum Communications. He is the editor of International Journal of Pattern Recognition Research and the founding Editor in Chief of International Journal of Hybrid Intelligence, Inderscience. He has guest edited several issues with several international journals. He is serving as the Series Editor of IGI Global Book Series Advances in Information Quality and Management (AIQM), De Gruyter Book Series Frontiers in Computational Intelligence (FCI), CRC Press Book Series(s) Computational Intelligence and Applications & Quantum Machine Intelligence, Wiley Book Series Intelligent Signal and Data Processing, Elsevier Book Series Hybrid Computational Intelligence for Pattern Analysis and Understanding and Springer Tracts on Human Centered Computing.
His research interests include hybrid intelligence, pattern recognition, multimedia data processing, social networks and quantum computing.
Dr. Bhattacharyya is a life fellow of Optical Society of India (OSI), India, life fellow of International Society of Research and Development (ISRD), UK, a fellow of Institution of Engineering and Technology, UK, a fellow of Institute of Electronics and Telecommunication Engineers (IETE), India and a fellow of Institution of Engineers (IEI), India. He is also a senior member of Institute of Electrical and Electronics Engineers (IEEE), USA, International Institute of Engineering and Technology (IETI), Hong Kong and Association for Computing Machinery (ACM), USA.
Available Lectures
To request a single lecture/event, click on the desired lecture and complete the Request Lecture Form.
Optimized Image Thresholding using Multilevel Quantum Systems

Segmentation is a popular technique whose aim is to segregate a set of data points into groups. Thresholding remains the simplest method for image segmentation. The determination of the...

Quantum Entanglement and the W State

Quantum Computing promises to be the computing of the future. Quantum entanglement is the property which generally gives rise to non-local interaction among bipartite correlated states....

Quantum Inspired Automatic Image Clustering

Cluster analysis is a popular technique whose aim is to segregate a set of data points into groups, called clusters where the number of clusters are predefined. Automatic determination of...

Understanding Quantum Backpropagation

Backpropagation techniques are widely used in neural networks for the purpose of weight adjustment and system error compensation. The lecture discusses the basics of backpropagation...

To request a tour with this speaker, please complete this online form.

If you are not requesting a tour, click on the desired lecture and complete the Request this Lecture form.

All requests will be sent to ACM headquarters for review.