Professor Mark Billinghurst
Based in Auckland, New Zealand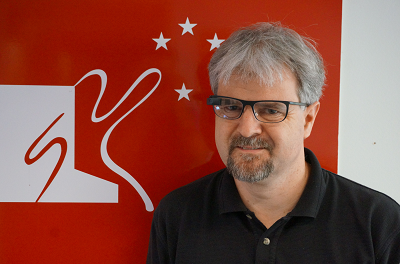 Bio:
Mark Billinghurst is Professor of Human Computer Interaction at the University of South Australia in Adelaide, Australia, and Professor in the Bio-Engineering Institute at the University of Auckland in New Zealand. He earned a PhD in 2002 from the University of Washington and is well known for this research in Augmented Reality publishing over 450 research papers in the field. He previously has researched topics such as wearable computing, mobile interfaces, Virtual Reality and collaborative systems, and is currently exploring Empathic Computing. Prior to joining the University of South Australia he was Director of the HIT Lab NZ at the University of Canterbury and he has previously worked at British Telecom, Nokia, Google and the MIT Media Laboratory.
He has received many awards including the 2013 IEEE VR Technical Achievement Award for contributions to research and commercialization in Augmented Reality, and in 2012 the 10 Year Lasting Impact Award for the most influential paper published at the ISMAR conference in the previous 10 years. In 2013 he was elected as a Fellow of the Royal Society of New Zealand.
Mark has been a member of the ACM for over 15 years and has been involved in a number of roles, including Program Chair for the ACM IUI 2018 conference, MGIA chair at Siggraph Asia (2013-2015, 2017), Emerging Technologies Chair Siggraph Asia (2010, 2011), and on many review and program committees. He is also a Senior Member of the IEEE, and has heavy involvement in organising the IEEE ISMAR conference, including being the previous conference chair in 2004, and 2013, and the current Steering Committee Chair.
Available Lectures
To request a single lecture/event, click on the desired lecture and complete the Request Lecture Form.
To request a tour with this speaker, please complete this online form.
If you are not requesting a tour, click on the desired lecture and complete the Request this Lecture form.
All requests will be sent to ACM headquarters for review.