Dr. Falko Dressler
Based in Paderborn, Germany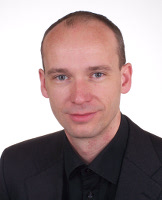 Bio:
Falko Dressler is a Full Professor for Computer Science and head of the Distributed Embedded Systems Group at the Dept. of Computer Science, University of Paderborn. Before moving to Paderborn, he was a Full Professor at the Institute of Computer Science, University of Innsbruck between 2011 and 2014, and an Assistant Professor at the Dept. of Computer Science, University of Erlangen. Dr. Dressler received his M.Sc. and Ph.D. degrees from the Dept. of Computer Science, University of Erlangen in 1998 and 2003, respectively.
He is an editor for journals such as IEEE Trans. on Mobile Computing, Elsevier Ad Hoc Networks, Elsevier Computer Communications, and Elsevier Nano Communication Networks. He was guest editor of special issues on self-organization, autonomic networking, vehicular networks, and bio-inspired communication for IEEE Journal on Selected Areas in Communications (JSAC), Elsevier Ad Hoc Networks, and others. Dr. Dressler was General Chair of IEEE/ACM BIONETICS 2007, IEEE/IFIP WONS 2011, and IEEE VNC 2014, TPC Co-Chair for IEEE VNC, IEEE VTC, IEEE GLOBECOM, and ACM MSWiM, Area TPC Chair for IEEE INFOCOM, and Poster/Demo Chair for ACM MobiCom. He regularly serves in the program committee of leading IEEE and ACM conferences. Dr. Dressler authored the textbooks Self-Organization in Sensor and Actor Networks published by Wiley in 2007 and Vehicular Networking published by Cambridge University Press in 2014. Dr. Dressler has been an IEEE Distinguished Lecturer as well as an ACM Distinguished Speaker in the fields of inter-vehicular communication, self-organization, and bio-inspired and nano-networking.
Dr. Dressler is a Senior Member of the IEEE (COMSOC, CS, VTS) as well as a Senior Member of ACM (SIGMOBILE), and member of GI (KuVS). He is actively participating in the IETF standardization. His research activities are focused on adaptive wireless networking and self-organization methods with applications in wireless ad hoc and sensor networks, vehicular networks, and nano-networking.
Available Lectures
To request a single lecture/event, click on the desired lecture and complete the Request Lecture Form.
Biologically-inspired and Nano-scale Communication and Networking

The developments in communication technologies have yielded many existing and envisioned information network architectures such as cognitive radio networks, sensor and actor networks, quantum...

Sensor Networks: From Theory to Tracking Bats in the Wild

With the development of new generations of micro controllers, the advances in miniaturization, and the increasing use of networked embedded systems, new research challenges emerged in...

Towards the Vehicular Cloud: From Connected Cars to Smart Cities

From an industry point of view, vehicular networking serves as one of the most important enabling technologies required to implement a myriad of applications related to vehicles, vehicle...

Vehicular Networking

Looking back at the last decade, one can observe enormous progress in the domain of vehicular networking. In this growing community, many ongoing activities focus on the design of...

To request a tour with this speaker, please complete this online form.

If you are not requesting a tour, click on the desired lecture and complete the Request this Lecture form.

All requests will be sent to ACM headquarters for review.