Dr. Arvind Easwaran
Based in Singapore, Singapore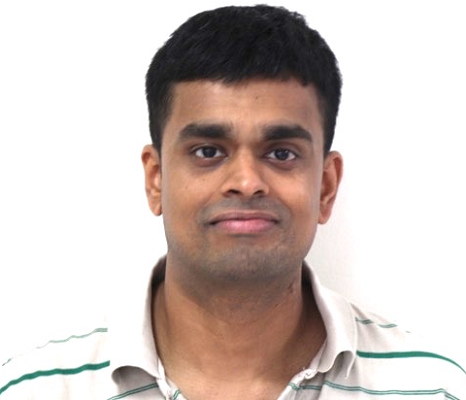 Bio:
Arvind Easwaran is an Assistant Professor in the School of Computer Science and Engineering at Nanyang Technological University (NTU), Singapore. He received a PhD degree in Computer and Information Science from the University of Pennsylvania, USA, in 2008. Prior to joining NTU in 2013, he has been an Invited Research Scientist at the Polytechnic Institute of Porto, Portugal, between 2009 and 2010, and a Research & Development Scientist at Honeywell Aerospace, USA, between 2010 and 2012. In NTU, he has led or is leading several research projects including real-time scheduling theory for mixed-criticality systems, resilient cyber-infrastructure and model-in-the-loop intelligent framework for smart manufacturing, design optimisation for district cooling systems, distributed and IoT-based electricity metering and load management, etc. He is also a Cluster Director in the Future Mobility Solutions research programme at the Energy Research Institute @ NTU.
Arvind has published several research articles in leading venues related to real-time systems and cyber-physical systems, and also has three US patents. He has received best paper awards at prestigious conferences including Real-Time Systems Symposium (RTSS) and Real-Time and Embedded Technology and Applications Symposium (RTAS).
He serves on the Steering Committee of International Conference on Cyber-Physical Systems, Networks and Applications (CPSNA). He is a Guest Editor for IEEE Embedded Systems Letters, Section Editor for Springer Handbook of Real-Time Computing, General Chair for International Symposium on Real-Time Computing (ISORC) 2018, and Publications Chair for Cyber-Physical Systems Week 2018. He is a member of ACM and IEEE.
Available Lectures
To request a single lecture/event, click on the desired lecture and complete the Request Lecture Form.
Design and Analysis for Real-Time Mixed-Criticality Scheduling

Real-time mixed-criticality systems have stringent timing requirements in the form of hard deadlines and a collection of tasks having different levels of importance or criticality hosted on...

To request a tour with this speaker, please complete this online form.

If you are not requesting a tour, click on the desired lecture and complete the Request this Lecture form.

All requests will be sent to ACM headquarters for review.