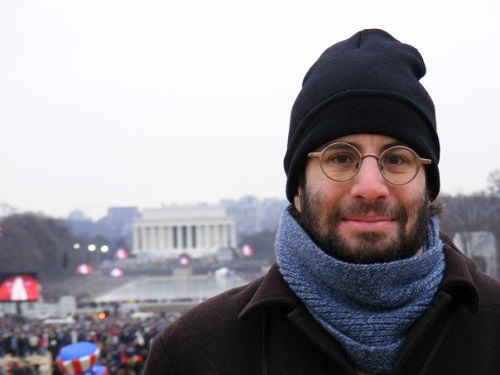 Bio:
In 2011, Robert launched the only printed magazine covering social media, The Social Media Monthly. In January 2014, he launched his second print title, The Startup Monthly. In May 2016, he launched VRVoice.co, a content vertical on all things virtual reality. In addition to his publishing endeavors, Robert continues to provide IT strategic planning consulting services to both the private sector and non-profit communities.
Robert was the Senior Director of Global Strategy and Development of IT at Conservation International (CI). Robert joined CI in 2000 to take responsibility for connecting all of CI's forty field offices to the Internet with broadband connectivity. During his 10 year tenure, he built an international staff of 25 IT professionals.
Robert has over ten years of additional work experience as a systems and sales engineer with various companies including CMGI, Hughes Network Systems, ioWave and Raytheon, as well as two of his own consulting companies: GeoPlan, Inc., and The Cool Blue Company. Robert has a bachelor's degree in mechanical engineering from Villanova University, a master's degree in environmental science and public policy from Johns Hopkins University, and is ABD at George Mason University.
linkedin.com/in/bobfine
@bobfine
Available Lectures
To request a single lecture/event, click on the desired lecture and complete the Request Lecture Form.
An Introduction to Virtual Reality and Healthcare

In this lecture, Robert reviews the current state of the virtual reality / augmented reality marketplace in the healthcare sector. He outlines the trends and successes, and points to those...

The Next Cyber Warfare Wave: AR and VR Worlds

In this lecture, Robert shares the current vulnerabilities that hackers and bad actors can exploit within the current AR/VR hardware and software platforms, as well as providing current and future...
To request a tour with this speaker, please complete this online form.
If you are not requesting a tour, click on the desired lecture and complete the Request this Lecture form.
All requests will be sent to ACM headquarters for review.