Dr. Javier Gonzalez-Sanchez
Based in Tempe, AZ, United States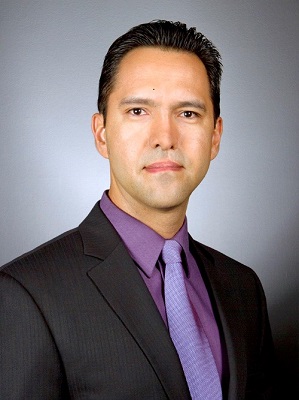 Bio:
Javier Gonzalez-Sanchez is a faculty member in the School of Computing, Informatics, and Decision Systems Engineering at Arizona State University. His research takes place at the intersection of software engineering and human-computer interaction. It is focused on self-adaptation, artificial emotional intelligence, and advancing development approaches for intelligent systems. It is a transdisciplinary research that applies innovative technologies including brain-computer interfaces, eye-tracking, physiological sensors, gestures and posture recognition, and augmented and virtual reality devices, while taking advantage of cloud, parallel, and pervasive computing. He collaborates with cross-departmental and multidisciplinary teams embracing computer science, industrial engineering, education technology and psychology.
Dr. Gonzalez-Sanchez's current work includes manufacturing personalized and adaptive intelligent tutors, developing affect-aware video games, and using affect-driven approaches to improve rehabilitation outcomes for children with disabilities. He has designed and managed the development of software frameworks, scalable web applications, and mobile apps; improved avatars for interpersonal communication; prototyped augmented reality environments; and created visual programming languages for parallel computing. He holds two software patents and a provisional application. He has published dozens of technical articles and has been a tutorial speaker at diverse conferences including ACM sponsored CHI and OOPSLA/SPLASH. He has mentored and advised thesis research, undergraduate capstone projects, and students participating in international programming contests (including the ACM Programming Contest). As a practitioner, he has worked as software engineer and consultant, and participated as CTO in two startup companies.
Dr. Gonzalez-Sanchez received a PhD in Computer Science from Arizona State University, an M.S. in Electrical Engineering with a Computer Science major from the Center for Research and Advanced Studies of the Mexican National Polytechnic Institute, and a B.S. in Computer Engineering from the Universidad de Guadalajara. Prior to joining Arizona State University, he was a faculty member at Tecnologico de Monterrey. He taught courses in the areas of software architecture, software engineering, web development, compilers design, and programming. He was also an adjunct faculty at Universidad de Guadalajara where he taught programming languages and database design. Recently, he was invited as a visiting professor at Universidad Panamericana to teach parallel programming and topics in artificial emotional intelligence.
Dr. Gonzalez-Sanchez is a Senior Member of the ACM and a Senior Member of the IEEE. Through his professional and academic career, he has been honored with several awards, among others: Centennial Professorship Award for outstanding leadership and instruction by the Associated Students of Arizona State University (2019); Faculty Fellowship by Jewish National Fund (2018); Distinguished Teacher Award by the Associated Alumni of Tecnologico de Monterrey, awarded to professors who left their mark through 70 years of institution history (2013); elected as member of the honor society of Phi Kappa Phi (2011); and the Creativity and Technological Innovation Award by AIESEC International (1999).
Additional information can be found at www.javiergs.com
Available Lectures
To request a single lecture/event, click on the desired lecture and complete the Request Lecture Form.