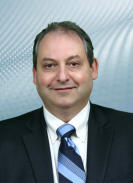 Bio:
Dr. Grechanik is an Assistant Professor at the department of computer science of the University of Illinois at Chicago. His research area is software engineering in general, with particular interests in software testing, maintenance, evolution, and reuse. Dr. Grechanik's CV is available here. Dr.Grechanik earned his Ph.D. in Computer Science from the department of Computer Sciences of the University of Texas at Austin. In parallel with his academic activities, he has worked for over 20 years as a software consultant for startups and Fortune 500 companies. Dr.Grechanik is a recipient of best paper awards from competitive conferences, his research is funded by NSF and Microsoft and he holds many patents. His ideas are implemented and used by different companies and organizations. Mark is a senior member of ACM and a senior member of IEEE and he serves on the ACM SigSoft Executive Committee. In 2015, Mark was re-elected as a Member-at-Large to continue to serve on the Executive Committee. Dr.Grechanik is the General Chair in 2016 of the IEEE International Conference on Software Testing, Verification and Validation (ICST'16), the premier conference in all areas related to software quality and he serves on the Editorial board of the Springer Empirical Software Engineering Journal.
Available Lectures
To request a single lecture/event, click on the desired lecture and complete the Request Lecture Form.
A Journey of Test Scripts: From Manual to Adaptive and Beyond

Test scripts are recorded sequences of actions that should be performed against software applications to verify if these applications behave as desired. Test scripts occupy a wide spectrum of...

The Theory And Practice of Testing Software Applications For Cloud Computing

Historically, organizations that provided and used enterprise-class software, tended to run that software on execution platforms that they owned, controlled and operated. With this...

To request a tour with this speaker, please complete this online form.

If you are not requesting a tour, click on the desired lecture and complete the Request this Lecture form.

All requests will be sent to ACM headquarters for review.