Dr. Michael Gschwind
Based in Yorktown Heights, NY, United States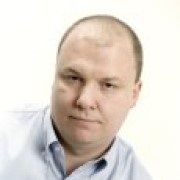 Bio:
Dr. Michael Gschwind is Chief Engineer for Machine Learning and Deep Learning for IBM Systems where he leads the development of hardware/software integrated products for cognitive computing. During his career, Dr. Gschwind has been a technical leader for IBM's key transformational initiatives, leading the development of the OpenPOWER Hardware Architecture as well as the software interfaces of the OpenPOWER Software Ecosystem. In previous assignments, he was a chief architect for Blue Gene, the little-endian OpenPOWER Linux software architecture, OpenPower hardware architecture, the first-in-industry accelerator architecture Cell, POWER9, POWER8, POWER7, and the Xbox360 media accelerator engine. As a faculty member at the Technical University of Vienna, Dr. Gschwind invented inference and training accelerators for neural networks which have become the technology base for the cognitive revolution. Dr. Gschwind is an author of over 100 reviewed papers spanning all fields of computing from chip design and design automation to software architecture and cognitive computing, and an inventor of over 400 issued patents. Dr. Gschwind is a member of the ACM SIGMICRO Executive Board, a Fellow of the IEEE, an IBM Master Inventor and a Member of the IBM Academy of Technology.
Available Lectures
To request a single lecture/event, click on the desired lecture and complete the Request Lecture Form.
Accelerating Deep Learning

As computing systems transform to become more responsive to human needs, Machine Learning and Deep Learning are poised to become key drivers of new cognitive computing systems. Artificial...

Technology Futures - The IBM Technology Forecast

Join me for a look at IBM's vision for the near term future, or as IBM terms it, IBM's Global Technology Outlook (GTO). IBM Research and its global community of some of the world's...

The Evolution of Artificial Intelligence

As computing systems transform to become more responsive to human needs, cognitive computing systems are posed to revolutionize computing. Artificial Neural Networks hold...

Unchaining Large-Scale Datacenter Computing: Reengineering a Server Ecosystem

Over the past several years, a new class of computing solutions has emerged in the form of dedicated data center scale computing platforms to power services such as search and social computing....

To request a tour with this speaker, please complete this online form.

If you are not requesting a tour, click on the desired lecture and complete the Request this Lecture form.

All requests will be sent to ACM headquarters for review.