Professor Gururaj H L
Based in Mysuru, India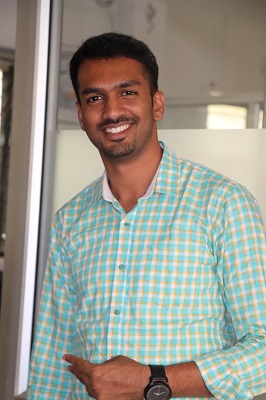 Bio:
Gururaj H L joined the Department of Computer Science and Engineering at Malnad College of Engineering (India), as Assistant Professor in July 2013. Currently he is working as an Assistant Professor in Computer Science and Engineering, Vidya Vardhaka College of Engineering, Mysuru (India). He received Young Scientist Award for International travel Grants from ITS-SERB, DST, Government of India in December 2016.
He has been involved in research projects in a range of settings including, agriculture, health, education, arts, culture, and community. He leads the research, design and development community WiNG-Wireless inter Networking Group
(http://www.wing.vvce.ac.in).

He is the author of over 50 publications and he is currently on the editorial board of 3 international peer-reviewed journals. He has served on numerous conference program committees and also as Chairperson.
He is a multidisciplinary Computer Scientist who has worked on Computer Network and its Applications for the past 08 years. His contribution towards QoS Aware Network Congestion Control, Network Security, Cloud Computing and Machine Learning is tremendous. He delivered many technical talks and honored as Resource Person in various National workshops on Network Simulators.
He is an ACM Professional member and Faculty Sponsor of VVCE ACM Student Chapter.
Available Lectures
To request a single lecture/event, click on the desired lecture and complete the Request Lecture Form.
Computer Network Simulators and Emulators

In regard to network testing, the terms emulation and simulation are often used interchangeably. In most cases, either term will generally get the point across, but there's a big...

Machine Learning and its Applications in Food Engineering

Learning techniques have been applied increasingly for food quality evaluation using computer vision in recent years. This lecture reviews recent advances in learning techniques for food quality...

QoS aware Congestion Control in Real Time Networks

Tactical networks are heterogeneous network which facilitates information sharing and data exchange among military tactical force units. The tactical communication depends on factors such as...

WLAN security and Cyber Security

Wireless LANs have gone through rapid changes with respect to their security architecture in recent years. One view has been to incorporate WLANs under already existing VPN umbrellas and to...

To request a tour with this speaker, please complete this online form.

If you are not requesting a tour, click on the desired lecture and complete the Request this Lecture form.

All requests will be sent to ACM headquarters for review.