Dr. Yu Hua
Based in Wuhan, China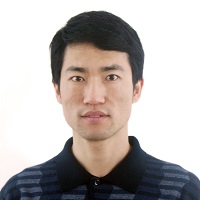 Bio:
Yu Hua is a professor in Huazhong University of Science and Technology. He was Postdoc Research Associate in McGill University and Postdoc Research Fellow in University of Nebraska-Lincoln in 2009-2011. He was Research Assistant in The Hong Kong Polytechnic University in 2006. His research interests include large-scale cloud storage systems, in-memory computing, NVM devices, metadata management, data deduplication and data analytics. He publishes more than 100 papers in major journals and conferences, including ACM Transactions on Architecture and Code Optimization (TACO), IEEE Transactions on Computers (TC), IEEE Transactions on Parallel and Distributed Systems (TPDS), Proceedings of the IEEE (PIEEE), IEEE Transactions on Industrial Informatics (TII), USENIX FAST, USENIX ATC, SC, INFOCOM, HPDC, ICDCS, DATE and MSST. He serves for multiple international conferences and journals, such as ASPLOS, USENIX ATC, EuroSys, RTSS, DAC, IPDPS, MSST, INFOCOM, ICNP, ICDCS, etc, and Associate Editor in Journal of Communications and Networks (JCN) and Frontiers of Computer Science (FCS). He is the senior member of ACM, IEEE and CCF, and a member of USENIX.
ACM Senior Member, 2016
ACM Member Since: September 2012
Available Lectures
To request a single lecture/event, click on the desired lecture and complete the Request Lecture Form.
To request a tour with this speaker, please complete this online form.
If you are not requesting a tour, click on the desired lecture and complete the Request this Lecture form.
All requests will be sent to ACM headquarters for review.