Dr. Seiji Isotani
Based in Sao Carlos - SP, Brazil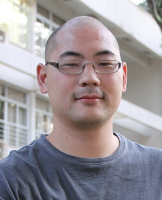 Bio:
Seiji Isotani is an Associate Professor in Computer Science and Vice-President of the International Relations Office at the Institute of Mathematics and Computer Science of the University of Sao Paulo, Brazil. He received the B.Sc. and M.Sc. degrees in Computer Science from the University of Sao Paulo, Brazil, and the Ph.D. degree in Information Engineering from Osaka University, Japan. Before joining the University of Sao Paulo, Prof. Isotani worked as a research fellow associated with the Human-Computer Interaction Institute at Carnegie Mellon University, USA. He was also Invited Professor at Tokyo Institute of Technology, Japan Advanced Institute of Science and Technology and Pompeu Fabra University.
His research career has been devoted to imagine, design, develop, test and deploy intelligent and collaborative educational systems using ontologies and other semantic technologies. Prof. Isotani scientific and social mission converges into a single goal which is to enable the realization of AAAL: Anytime, Anywhere, Anybody Learning, by developing cutting-edge technology. He is the co-founder of two startups (MeuTutor and Linkn) that won several innovation awards in the field of Education and Semantic Web. He has published over a hundred scientific papers, books and book chapters on the field of educational technology and Semantic Web. Currently, together with W3C Brazil he is working in projects to create an ecosystem for production and consumption of open data. His mains research interests are in the areas of open linked data, ontological engineering, Computer-Supported Collaborative Learning (CSCL), Artificial Intelligence in Education (AIED), and technology-enhanced learning. Prof. Isotani's research has received international recognition with awards from the IEEE, ACM, and IBM Research.
He is the Editor of the Brazilian Journal on Computers in Education, senior member of IEEE, member of Artificial Intelligence in Education Society, Member of the Municipal Secretary of Education Council and Representative of the Brazilian Computer Society in the IFIP Technical Committee on Education.
He is a member of ACM since 2004 and was elevated to Professional Lifetime Member in 2009.
Available Lectures
To request a single lecture/event, click on the desired lecture and complete the Request Lecture Form.