Dr. Dharm Singh Jat
Based in Windhoek, AR, Namibia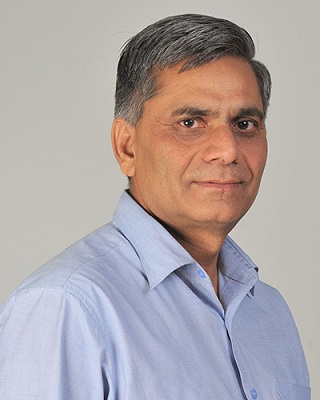 Bio:
Prof. Dharm Singh Jat received his degree Master of Engineering and PhD in Computer Science and Engineering from prestigious universities in India. He is a Professor of Computer Science at Namibia University of Science and Technology (NUST). From 1990 to 2014, he was with College of Technology and Engineering, Maharana Pratap University of Agricultural and Technology - [MPUAT], Udaipur, India. He has guided about 8 PhD and 24 master research scholars.

He is the author of more than 150 peer-reviewed articles and the author or editor of more than 20 books. His interests span the areas of multimedia communications, wireless technologies, mobile communication systems, edge roof computing and, Software Defined Networks, Network security, Internet of things. He has given several Guest Lecturer/Invited talk at various prestigious conferences.

He has been the recipient of more than 19 prestigious awards, such as Eminent Scientist Award, Distinguished Academic Achievement, Eminent Engineering Personality, CSI Chapter Patron, CSI Significant Contribution, Best Faculty Researcher, Best Technical Staff, Outstanding University Service Award and Distinguished ACM Speaker award.

Prof Dharm Singh is a Fellow of The Institution of Engineers (I), Fellow of Computer Society of India, Chartered Engineer (I), Senior Member IEEE and Distinguished ACM Speaker.

He has contributed much to the development of multimedia communication over wired and wireless networks and formed Special Interest Group on Wireless Networks (SIG-WNs ) of Computer Society of India (CSI) and designated first Convener and Chairman, SIG-WNs by CSI. He was Member of International review committee for accreditation and chairing of a number of programs of International Conferences. He is working as groups member of varies IEEE standard including IEEE P1931™ IEEE and IEEE P1932.1™ Standards and also co-author of IEEE P1931™ Standards (In editing process).

He also developed experiment based on simulation software for network experiments, research and project work for undergraduate and postgraduate students. His research in developing video communication platform for solving QoS issues in video communications and also developed a framework for video transmission over wireless networks for undergraduate and postgraduate students.
Available Lectures
To request a single lecture/event, click on the desired lecture and complete the Request Lecture Form.
To request a tour with this speaker, please complete this online form.
If you are not requesting a tour, click on the desired lecture and complete the Request this Lecture form.
All requests will be sent to ACM headquarters for review.