Dr. Dharm Singh Jat
Based in Windhoek, AR, Namibia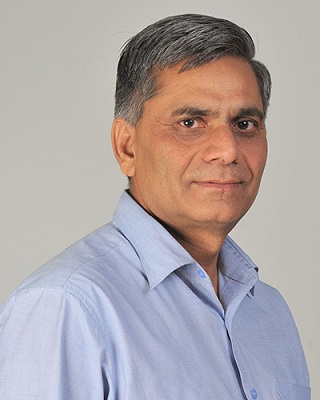 Bio:
Prof Dharm Singh received his Ph.D. in Computer Science and Engineering from Faculty of Engineering, MLSU, India and Master of Engineering in Computer Science and Engineering (CSE) from Thapar University, India. He is an Associate Professor with the Department of Computer Science of Namibia's University of Science and Technology. From 1990 to 2014, he was with College of Technology and Engineering, Maharana Pratap University of Agri. and Technology (MPUAT), Udaipur, India and has more than 25 years' academic experience. He was instrumental in the setting up of University Intranet.
He has given several Guest Lecturer/Invited talk at various prestigious conferences 45th Annual National Convention of Computer Society of India (2010), 26th Indian Engineering Congress at Bangalore (2011) and has guided more than 3 Ph.D. and 23 master students who are occupying leading positions in academia and industry. His interests span the areas of multimedia communications, wireless technologies, mobile communication systems, video transmission over wired-wireless networks, Network security, Internet of things and ICTs Applications.
He has been the recipient of more than 14 prestigious awards, such as Distinguished Academic Achievement, Eminent Engineering Personality, Significant Contribution –National level , Best Technical Staff, Outstanding Services, IEI Fellow, Senior Member IEEE and Distinguished ACM Speaker. He currently serves as an ACM Distinguished Speaker, Member of Computer Engineering Division Board, The Institution of Engineers (India). He is Senior Member of IEEE. Formed Special Interest Group on Wireless Networks of Computer Society of India and designated Convenor and chairman, SIG-WNs by CSI
He is sole author of 03 Books in the field of Computer Science and Engineering and he is an editor of 13 books including 02 IEEE conference proceedings (ETNCC2011 and ETNCC2015) and other national and International events ISBN proceeding's in the fields of Computer Science and Engineering and has authored/co-authored over 130 research publications in peer-reviewed reputed journals, book chapters and conference proceedings.
He is member of review committee, Council on Higher Education, Maseru, Lesotho. Attended various conference in India, Hong Kong, Namibia and Taiwan and visited UK and Dubai for academic purpose. Organised more than Twenty Five (25) Workshops, National workshops, National Seminars and Conferences, In-country workshop and IEEE International Conference as Organizing Chair and Secretary.
An upright affiliation of various engineering societies like: Fellow of The Institution of Engineers (India), Life Senior Member, IACSIT, Senior Member, Computer Society of India (CSI), Senior Member Institute of IEEE and Life member, The Indian Science Congress Association (Engineering Science).
Available Lectures
To request a single lecture/event, click on the desired lecture and complete the Request Lecture Form.
To request a tour with this speaker, please complete this online form.
If you are not requesting a tour, click on the desired lecture and complete the Request this Lecture form.
All requests will be sent to ACM headquarters for review.