Dr. Muhammad Awais Javed
Based in Islamabad, Pakistan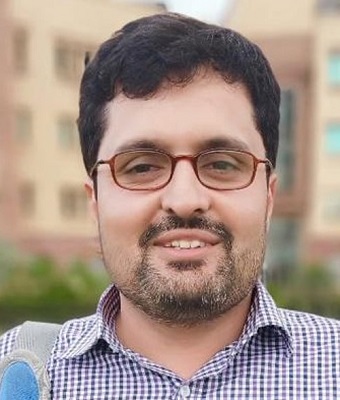 Bio:
Dr. Muhammad Awais Javed is currently working as an Assistant Professor and leading the Internet of Things (IoT) research group at COMSATS University Islamabad, Pakistan. He holds a Ph.D. degree in Electrical Engineering from The University of Newcastle, Australia (Feb. 2015) and a B.Sc. in Electrical Engineering from the University of Engineering and Technology Lahore, Pakistan (Aug. 2008). From July 2015-June 2016, he worked as a Postdoc Research Scientist at Qatar Mobility Innovations Center (QMIC), Doha Qatar on the SafeITS project. This project was funded by the Qatar National Research Foundation and research team comprised of researchers from QMIC, Purdue University United States, and Western Michigan University United States.
He is a Senior Member of IEEE and ACM distinguished speaker. He has more than 10 years of R&D experience in the field of networks, telecommunications, intelligent transport systems and network security. He has published more than 50 research articles in various international journals and conferences. He serves as an Associate Editor of IEEE Access and as a reviewer of several international journals.
Web page: https://sites.google.com/site/mdawaisjaved/
Available Lectures
To request a single lecture/event, click on the desired lecture and complete the Request Lecture Form.
To request a tour with this speaker, please complete this online form.
If you are not requesting a tour, click on the desired lecture and complete the Request this Lecture form.
All requests will be sent to ACM headquarters for review.