Dr. Alireza Jolfaei
Based in Sydney, NSW, Australia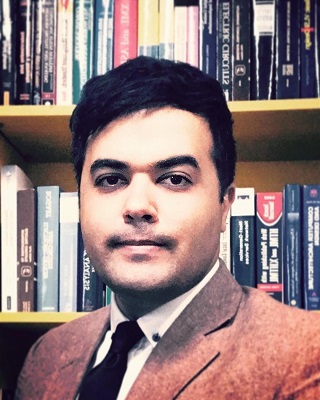 Bio:
Alireza Jolfaei received the Ph.D. degree in Applied Cryptography from Griffith University, Gold Coast, Australia. He is a Lecturer (Assistant Professor) in Cyber Security at Macquarie University, Sydney, Australia. Prior to this appointment, he worked as an Assistant Professor at Federation University Australia and Temple University in Philadelphia, USA. His current research areas include applied cryptography and the cybersecurity of industrial automation and control systems, smart grid, intelligent transportation systems, and human-in-the-loop cyber-physical systems. He has authored over 50 peer-reviewed articles on topics related to cybersecurity. He has received multiple awards for Academic Excellence, University Contribution, and Inclusion and Diversity Support. He received the prestigious IEEE Australian council award for his research paper published in the IEEE Transactions on Information Forensics and Security. He received a recognition diploma with a cash award from the IEEE Industrial Electronics Society for his publication at the 2019 IEEE IES International Conference on Industrial Technology. He has served as the guest associate editor of IEEE journals and transactions, including the IEEE IoT Journal, IEEE Transactions on Industrial Applications, IEEE Transactions on Intelligent Transportation Systems, and IEEE Transactions on Emerging Topics in Computational Intelligence. He served as a Program Chair of the International Symposium on Dependability in Sensor, Cloud, and Big Data Systems and Applications, IEEE Colloquium on IoT in Industrial and Energy Systems Sustainability, and IEEE International Workshop on Safety, Security, and Trust in Intelligent Transportation System. He has served over 10 conferences in leadership capacities including program co-Chair, track Chair, session Chair, and Technical Program Committee member, including IEEE TrustCom, ICCCN, and ICONIP. He is the founder of the Federation University IEEE Student Branch. He served as the Chairman of the Computational Intelligence Society in the IEEE Victorian Section and also as the Chairman of Professional and Career Activities for the IEEE Queensland Section. He is a Senior Member of the IEEE and a Distinguished Speaker of the ACM on the topic of Cyber-Physical Systems Security.
Available Lectures
To request a single lecture/event, click on the desired lecture and complete the Request Lecture Form.
Cyber Security with Application to Energy Systems

The efficient use and management of energy resources play an important role in attaining sustainable development. Today, many nations are undertaking power grid modernization initiatives, namely,...

Cyber Security with Application to Intelligent Transportation Systems

Autonomous vehicular technology is approaching a level of maturity that gives confidence to the end-users in many cities around the world for their usage so as to share the roads with manual...

Introduction to Cyber-Physical Systems Security

Cyber-physical systems (CPS) comprise the backbone of national critical infrastructure such as power grids, transportation systems, and home automation systems, which are highly...

To request a tour with this speaker, please complete this online form.

If you are not requesting a tour, click on the desired lecture and complete the Request this Lecture form.

All requests will be sent to ACM headquarters for review.