Mr. David J Kasik
Based in Sammamish, WA, United States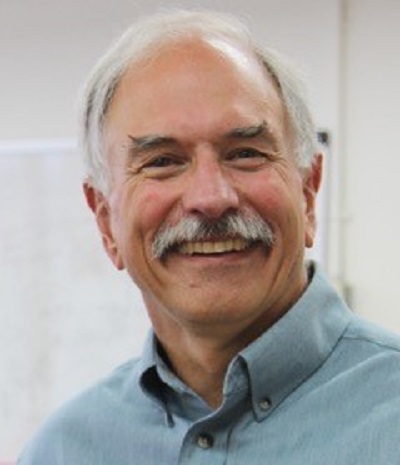 Bio:
Dave Kasik is a consultant who specializes in visualization and interactive techniques. He retired from Boeing in 2016 as a Senior Technical Fellow. During his 35-year career, he developed new ways of using visualization for huge amounts of both geometric and non-geometric data.
His work with geometric data made Dave a pioneer in interactive 3D computer graphics. He devoted his first 11 years researching and developing advanced computer-aided design software. His projects led to pioneering work in interactive 3D graphics, user interface management systems, object-oriented databases, and industrial use of non-uniform rational (NURBS) solids and surfaces.
During the next 20+ years, Dave worked to make 3D geometry available to the entire Boeing user community. Examples include: IVT/Superviewer, which lets users see an entire virtual Boeing aerospace product without using special hardware; low-end visualization, which gives users access to 3D engineering drawings, parts lists, training material, etc.; and thin client, which makes high performance, interactive 2D and 3D visualization available to remote users.
In addition to his work with geometric data, Dave was responsible for the first aerospace use of visual analytics to help extract more information from complex non-geometric data. Visual analytics supplements more traditional analytic techniques (like statistics and data mining) with a human's ability to use vision to find anomalies and detect trends. He applied visual analytics to areas as diverse as safety and marketing.
While retired from Boeing, Dave continues consulting and working with international researchers on use of visual analytics in a mobile environment, on visualization of dynamic simulations of dense crowds, on multi-sided surface patches, and on dynamic transparency for complex geometric models.
Dave has published over 30 papers and holds 7 patents. He has been invited to speak and teach over 100 times. Locations include the United States, Canada, Brazil, Australia, Korea, India, Israel, Hungary, and Germany.
He earned his Masters in Computer Science from the University of Colorado in 1972 and a Bachelor's in Quantitative Studies from the Johns Hopkins University in 1970. He has a long record of ACM recognition and service. ACM named Dave a Distinguished Scientist in 2007 and a Fellow in 2013. ACM SIGGRAPH honored Dave with the 2012 Outstanding Service Award.
As an ACM volunteer, Dave has organized and led a number of ACM SIGGRAPH and ACM SIGCHI courses. He has been responsible for showcasing advanced computing technology as exhibits chair for multiple ACM SIGGRAPH conferences and for two national ACM conferences.
Available Lectures
To request a single lecture/event, click on the desired lecture and complete the Request Lecture Form.
Lessons Learned: Technology Transition

New research occurs internationally and at a breathtaking rate. Publications and presentations routinely feature novel concepts that could be highly beneficial. Even so, putting the...

Massive Model Visualization Basics

The fundamentals of computer-aided design systems have been in place since the early 1960's. The earliest systems computerized the drafting table techniques used to produce engineering...

Visualization at Scale

As the amount of data in the world increases, there is increased need to develop tools and techniques that cope with scale. In this context, scale means not only an absolute number of...

To request a tour with this speaker, please complete this online form.

If you are not requesting a tour, click on the desired lecture and complete the Request this Lecture form.

All requests will be sent to ACM headquarters for review.