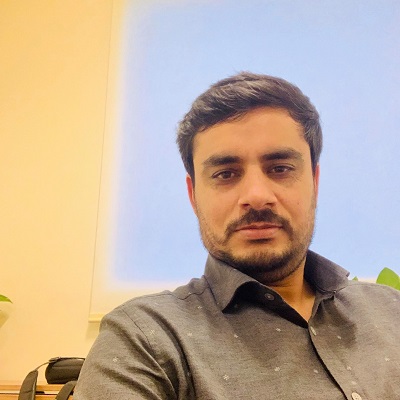 Bio:
Dr. Asad Masood Khattak has over 14 years of industry and academia experience in various capacities, such as Developer, Webmaster, System Analyst, Research Associate, Team Leader, Postdoctoral Fellow, Principal Investigator, Assistant Professor, and Associate Professor. His areas of interest include semantic web, ontology engineering, context-aware computing, data mining, machine learning, healthcare, smart cities, and secure computing. He has delivered various keynote speeches, invited talks, invited lectures, and short courses at different workshops, seminars, conferences, and universities. He has authored more than 150 publications (book chapters, journal publications, and conference publications). He also has two US Patents registered and two Korean Patents. He is actively involved in reviewers' committees, technical programme committees (TPC) of over 20 IEEE, ACM and other international conferences, have organized multiple workshops, is guest editor of many special issues of journals, and is reviewer of over 15 distinguished journals. He is Senior Member of IEEE and recently appointed as ACM Distinguish Speaker.
Dr. Asad completed his MS in Information Technology from National University of Sciences and Technology (NUST), Pakistan and his PhD in Computer Engineering from Kyung Hee University, South Korea with Best PhD Thesis Award for his outstanding research. During his doctorate, he worked on Change Management in Dynamic Web Ontology for Efficient Mapping Reconciliation where main application area was healthcare. He worked as a Postdoctoral Researcher and Assistant Professor at Kyung Hee University, South Korea and in that duration, he worked on many research projects funded through Information Technology Research Centre (ITRC), Ministry of Knowledge Economy (MKE), Brain Korea 21 (BK21), and Microsoft Asia. In August 2014, he joined Zayed University, United Arab Emirates (UAE) as Assistant Professor and in August 2017 he was promoted to Associate Professor position. For last six years at Zayed University, Dr. Asad and his team have secured several national and international awards in different competitions and in 2018 received Best Paper Award at International Joint Conference of SCIS & ISIS, Japan. During his tenure at Zayed University, he has secured nine internal and external research funding's as Principal Investigator. In these projects, he has established collaboration with universities from China, South Korea, Pakistan, Russia, UAE, UK and Canada. For his research contributions and achievements, he was awarded twice i.e., in 2017 and 2019 with Outstanding Employee of the Year for Research award and has received in the year 2020 Exceptional Employee of the Year award for his contributions in Teaching, Research, and Services to the Zayed University. His research work also received media coverage at national level and was published in multiple newspapers.
Available Lectures
To request a single lecture/event, click on the desired lecture and complete the Request Lecture Form.
A Deep Learning Platform for Analyzing Social Media Contents

Social media has become the mainstream and one of the preferred forums to disseminate news, communicate views, express opinions and intentions about events, policies, services, and products. With...

Cybersecurity Challenges of Critical Cyber Infrastructure

A smart city is a city which invests in ICT enhanced governance and participatory processes to develop appropriate public service, transportation, and energy infrastructure, that can ensure...

The Impact of Data Curation in Scientific Research

In recent years, the focus of experts and research in the field of Computer Science and Information Technology has shifted towards data driven fields e.g., Data Science, Data Analytics and Data...
To request a tour with this speaker, please complete this online form.
If you are not requesting a tour, click on the desired lecture and complete the Request this Lecture form.
All requests will be sent to ACM headquarters for review.