Dr. Andy P Koronios
Based in Adelaide, Australia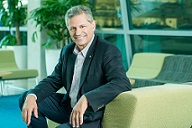 Bio:
Professor Andy Koronios is the Head of the School of Information Technology & Mathematical Sciences, at the University of South Australia. Andy holds academic qualifications in Electrical Engineering, Computing and education and a PhD from the University of Queensland.
Andy has extensive experience in both commercial and academic environments and has research interests in information management & governance, e-commerce and the management and strategic exploitation of information as well as the changing role of the IT Leader. Andy has established two University Research Labs and a funded Research Centre and is currently the Director of the Strategic Information Management Research Lab in the Advanced Computer Research Centre. He has worked both as a consultant as well as a professional speaker on IT issues in Australia and South East Asia and has over twenty years' experience in the academic environment.. He is a Fellow of the Australian Computer Society, and a Founding Fellow of the International Institute of Engineering Asset Management, Editor-In-Chief of the International Journal of Information Quality and Associate Editor of the ACM Journal for Information Quality.
Available Lectures
To request a single lecture/event, click on the desired lecture and complete the Request Lecture Form.
Mapping your Big Data Program

Interest in Big Data has now reached hype proportions. Everyone is talking about the four, five and even more 'V's of Big Data (Volume, Velocity, Variety, etc.) and an unhelpful...
To request a tour with this speaker, please complete this online form.
If you are not requesting a tour, click on the desired lecture and complete the Request this Lecture form.
All requests will be sent to ACM headquarters for review.