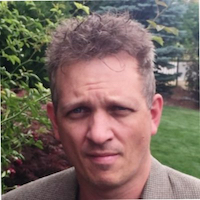 Bio:
Perry Lea
Bio:
Perry is a 27 year veteran in the technology industry. He spent his first 20 years at Hewlett Packard in the Imaging and Printing Group where he was a Distinguished Technologist and Chief Architect. At HP he worked on a diverse range of projects from ASIC design to embedded firmware to imaging problems. He has worked on, designed, and delivered over 60 imaging and vision products for Hewlett Packard. He was the principal researcher with Ecole Polytechnique Federale de Lausanne, Rochester Institute of Technology, and Purdue University. Perry also was the chief technical interface with ARM technologies and HP. He also partnered with HP-Labs on bleeding edge technologies in areas of imaging, security, and memristor memory devices.
He then worked as a Distinguished Member of Technical Staff and Strategic Director at Micron Technologies. There he led a team working on an advanced computing device in the area of non von-Neumann computer architecture and processing in memory. This included the design of new computer science paradigms to solve the toughest processing problems in the areas of high performance computing, computer vision and deep learning with the application of non-traditional computing. He was also principal researcher with collaboration of the National Geospatial Agency, DARPA, Microsoft, and several universities.
He is now Director of Technology at Cradlepoint where he is leading efforts in the advancement and research in IoT and fog/edge compute. He researches novel designs for edge level communication and high-performance computing under constrained environments.
Perry has 3 engineering degrees in computer science, computer engineering and completed his post graduate professional degree in electrical engineering at Columbia with focus work on heterogeneous computing.
He is a senior member of the IEEE and a senior member of the Association of Computing Machinery. His work with the ACM and IEEE go back to 1989 when he founded the ACM student chapter at the University of Wisconsin, Milwaukee during his undergrad. He also has been a founder and chair of the IEEE Computer Society. He has been awarded IEEE Engineer of the Year for three years.
He is author of 6 patents and has roughly 50 patents pending.
He has authored several publications in the areas of imaging, computer architecture, and systems design and lectures academically.
Available Lectures
To request a single lecture/event, click on the desired lecture and complete the Request Lecture Form.
5G Communication for IoT

5G communication is being developed, marketed, and planned on by anyone involved in communication. The plans are big: Gigabit speeds, 1 million nodes by square kilometer, maintain...

Computer Architecture Flops and Failures

During this conversation, we will discuss computer flops. Not necessarily floating-point operations per second, but failures and pitfalls that have served the computer industry for...

Fog Computing and the 20% Rule

Fog computing is the extension of the cloud to the edge of compute. As the world grows to 50 billion connected objects, certain laws of physics preside that need to be discussed. Fog...

In Memory Intelligence The Legacy of von-Neumann

This lecture will talk about cutting edge design that's been in the works for 40 years. We will dive in deep on in-memory computing not using typical tricks like caches, HBM and...

To request a tour with this speaker, please complete this online form.

If you are not requesting a tour, click on the desired lecture and complete the Request this Lecture form.

All requests will be sent to ACM headquarters for review.