Dr. Dirk Lewandowski
Based in Hamburg, Germany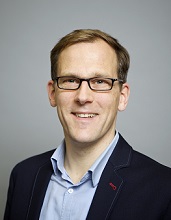 Bio:
Dirk Lewandowski is a professor of information research and information retrieval at the Hamburg University of Applied Sciences, Germany. He is the editor of Aslib Journal of Information Management (formerly: Aslib Proceedings), an ISI-ranked information science journal.
Dirk Lewandowski studied library science at the School of Library Science in Stuttgart, as well as philosophy, information science, and media studies at Heinrich Heine University in Düsseldorf. He received his Ph.D. from that university in 2005.
Dirk has published extensively in the areas of Web information retrieval, search engine user behaviour and the role that search engines play in society. His work has been published in some of the leading information science journals, including JASIST, Journal of Information Science and Journal of Documentation.
He authored and edited several books on that topic, including "Suchmaschinen verstehen" (Springer, 2015) and "Web Search Engine Research" (Emerald Group Publishing, 2012), and a series of German-language handbooks on search
Available Lectures
To request a single lecture/event, click on the desired lecture and complete the Request Lecture Form.
THE POWER OF SEARCH ENGINES

Search engines are the premier tools when it comes to finding information on the Internet. Newer technological developments show how search is changing from the query-results paradigm to...

To request a tour with this speaker, please complete this online form.

If you are not requesting a tour, click on the desired lecture and complete the Request this Lecture form.

All requests will be sent to ACM headquarters for review.