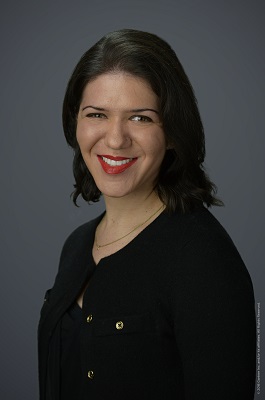 Bio:
Lauren Maffeo has reported on and worked within the global technology sector. She started her career as a freelance journalist covering tech trends for The Guardian and The Next Web from London. Today, Lauren works as an associate principal analyst at GetApp, where she covers the impact of emerging tech like AI and blockchain on small and midsize business owners.
Lauren has been cited by sources such as Information Management, TechTarget, CIO Online, DevOps Digest, The Atlantic, Entrepreneur, and Inc.com. Her writing on technology has also been cited by researchers at Cornell Law School, Northwestern University, and the University of Cambridge. She has spoken at global events including Gartner's Symposium in Florida, The World Web Forum in Zurich, Open Source Summit North America in Vancouver, and DrupalCon in Seattle.
In 2017, Lauren was named to The Drum's 50 Under 30 list of women worth watching in digital. That same year, she helped organize Women Startup Challenge Europe, which was the continent's largest venture capital competition for women-led startups. She has served as a mentor for Girls in Technology's Maryland chapter, and DCA Live included her in its 2018 list of "The NEW Power Women of Tech". Lauren was also shortlisted for the Future Stars of Tech Award in AI and Machine Learning by Information Age in 2019.
Lauren holds an MSc from The London School of Economics and a certificate in Artificial Intelligence: Implications for Business Strategy from MIT's Sloan School of Management. She was interviewed for ACM's Ubiquity journal in 2019 and has served as a guest speaker for ACM's Washington, DC Speaker Series.
Available Lectures
To request a single lecture/event, click on the desired lecture and complete the Request Lecture Form.
Erase Unconscious Bias From Your AI Datasets

Advances in AI techniques like machine learning and deep neural networks have potential to save time and boost productivity. But what if we train these technologies using datasets that...

To request a tour with this speaker, please complete this online form.

If you are not requesting a tour, click on the desired lecture and complete the Request this Lecture form.

All requests will be sent to ACM headquarters for review.