Dr. Koushik Mondal
Based in Dhanbad, India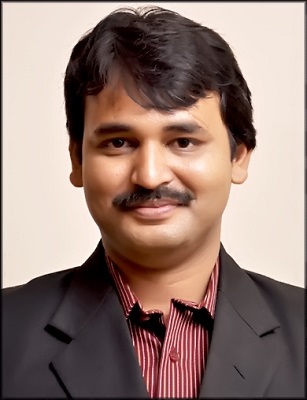 Bio:
Dr. Koushik Mondal did his Bachelor in Mathematics from Calcutta University in the year 2002. He afterwards completed his Master of Computer Applications from the West Bengal University of Technology in the year 2006 and Doctor of Philosophy from the Visva Bharati University, Santiniketan in 2013 respectively. He has served in the capacity of research personnel – a project funded by TEQIP, Govt. of India, in the Department of Computer Science and Engineering, Kalyani Government Engineering College. Dr. Mondal is now serving as Principal Systems Engineer in IIT (ISM) Dhanbad. He is presently handling IT and ITES projects of Rs. 40 Crore (INR). Prior to this, he served IIT Indore, IISER Pune and IISc Bangalore in different capacities. He has published about 30 papers in various journals, book chapters and conference proceedings, both international and national repute. Dr. Mondal won prestigious Gold medal in "Best Students' Project Award" from Tata Consultancy Services for his outstanding contribution in project development in 2007. He is presently guiding 02 students for pursuing their Ph.D. He has served as IR, DPO and Technical Head in conducting Advance JEE, GATE and JAM examinations successfully. Dr. Mondal received the best paper award, sponsored by Springer, in INDIA-2016. Dr. Mondal serves in different editorial board as reviewer, PC and TPC members like IEEE SMC, JPRR, IJACI etc. Dr. Mondal is a Life Member CSI, ISCA, SSI, ACCS, IACSIT, IAENG, member of IETE, CSTA, SIAM and senior member of IEEE, ACM. Recently Dr. Mondal nominated as AWS Faculty Ambassador by Amazon Web Services, Amazon Inc and received a prestigious appointment as Distinguished Speaker of ACM (DSP) for three years.
Available Lectures
To request a single lecture/event, click on the desired lecture and complete the Request Lecture Form.
To request a tour with this speaker, please complete this online form.
If you are not requesting a tour, click on the desired lecture and complete the Request this Lecture form.
All requests will be sent to ACM headquarters for review.