Dr. Jacquelyn F Morie
Based in Los Angeles, CA, United States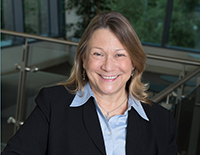 Bio:
Jacquelyn Ford Morie MS, MFA, PhD
With degrees in both art and computer science, Dr. Morie has 25 years experience in developing innovative techniques for rich, emotionally evocative virtual reality (VR) environments. As part of this pioneering work, she invented a scent collar to bring the emotional power of smell to immersive experiences, and developed new types of functions for VR, such as connections to multiple sensor and feedback systems to make VR more effective. Dr. Morie spent 13 years as a Sr. Research Scientist at USC's Institute for Creative Technologies (ICT), which she helped found. While there, she created novel VR telehealth care activities using her deep understanding of art, computer animation and human behavior to enhance patient engagement with these programs.
In the mid-1990s, Dr. Morie started comprehensive computer animation training programs at Walt Disney Feature Animation combining art and technology topics, which she later expanded to the special effects industries at studios such as Rhythm and Hues. Prior to that, Morie worked at UCF's Institute for Simulation and Training, where she developed techniques to make VR environments more immersive and emotionally compelling, and helped lead a group of innovative students called The Toy Scouts. She has been expanding her VR research to include neuroscience and avatars, developing methods to determine how such technologies can effect positive change in those who use them.
She was part of the DARPA Information, Science And Technology think tank from 2011 through 2015, and lectures extensively on how technology will affects our future selves and humanity.
She is the Founder and Chief Scientist of her VR company All These Worlds, LLC, which builds virtual environments for NASA and the Army Medical Command. She has recently formed a second company for Augmented Reality applications, The Augmented Traveler Corporation. More information can be found at alltheseworldsllc.com.
Available Lectures
To request a single lecture/event, click on the desired lecture and complete the Request Lecture Form.
Creating Meaningful Works of Virtual Reality (VR) Experiences

Drawing on my 25 year history of creating meaningful virtual reality experiences, I will discuss the techniques I have developed to help evoke emotional responses from participants in such...

History of Virtual Reality

This talk introduces the basics of early VR history, including the people and inventions that enabled it. I define what fully immersive VR means and look at the factors that support full...

The Fluid Realities of the Future

Real & Imaginary - the physical and the virtual - are about to enter into a dance in which they will whirl together at such a velocity that we may have a hard time telling them apart. In this...

The Ultimate Selfie: Musings on the Future of Our Human Identity

Identity in today's world is being radically redefined by our access to sophisticated technologies that allow us to share images of ourselves ubiquitously, don a variety of avatars to...

Unpacking the Future

What are the technologies coming in the near future that could change the way we live, connect and interact on a global scale? It is a distributed future, and we can be sure that it will include...

To request a tour with this speaker, please complete this online form.

If you are not requesting a tour, click on the desired lecture and complete the Request this Lecture form.

All requests will be sent to ACM headquarters for review.