Dr. Shahid Mumtaz
Based in AVEIRO, Portugal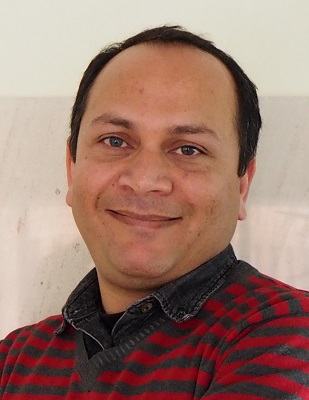 Bio:
Dr. Mumtaz has more than 10 years of wireless industry/academic experience and is currently working as Senior Research Scientist at Instituto de Telecomunicações Portugal. He has received his Master and Ph.D. degrees in Electrical & Electronic Engineering from Blekinge Institute of Technology, Sweden, and University of Aveiro, Portugal in 2006 and 2011, respectively. From 2005 to 2006 he worked for Ericsson and Huawei at Research Labs in Sweden. He is visiting Professor at COMSATS Pakistan and holds a position of Visiting Researcher at Nokia Bell Labs, Belgium. His research interests include several aspects of wireless and vehicular communication. He uses mathematical and system level tools to model and analyze emerging wireless communication architectures, leading to innovative and/or theoretically optimal new communication techniques. He is working closely with leading R&D groups in the industry to transition these ideas to practice. His work is currently supported by Nokia and Huawei, as well as Fundação Ciência e Tecnologia (FCT), Portugal.
Dr. Mumtaz has published four books and published more than 150 publications in very high-rank IEEE transactions, journals, books, book chapters, international conferences. He has organized several workshops as Chair, Special Issues (SI) as Lead Guest Editor of IEEE Communication and Wireless Magazine, and IEEE Transaction on Vehicular Technology. Dr. Mumtaz has been giving invited tutorials/talks in IEEE conferences and been invited to give lectures in different foreign universities. He is serving as a Scientific Expert and Evaluator for Research Funding Agencies, such as the EU-COST, HEC-Pakistan and Chinese NSF.
Dr. Mumtaz has several years of experience in 3GPP radio systems research with experience in HSPA/LTE/LTE-A and strong track-record in relevant technical field, especially physical layer technologies, LTE cell planning and optimization, protocol stack and system architecture. Dr. Mumtaz research interests lie in the field of architectural enhancements to 3GPP networks (i.e., LTE-A user plan & control plan protocol stack, NAS and EPC), 5G related technologies, green communications, cognitive radio, cooperative networking, radio resource management, cross-layer design, backhaul/fronthaul, heterogeneous networks, LTE-U/WiFi, M2M and D2D communication, and baseband digital signal processing. Dr. Mumtaz is a senior member of IEEE. He was awarded an "Alain Bensoussan" fellowship by ERCIM to pursue research in communication networks for one year at the VTT Technical Research Centre of Finland in 2012. In January 2017 he was nominated Chair for IEEE new standardization on P1932.1: Standard for Licensed/Unlicensed Spectrum Interoperability in Wireless Mobile Networks. This standardization resulted from Dr. Mumtaz' novel idea on "WiFi in the Licensed band". He is also actively involved in 3GPP standardization on LTE release 12 onwards, along with major manufacturers.
Available Lectures
To request a single lecture/event, click on the desired lecture and complete the Request Lecture Form.
4G-LTE - RF Engineering, Air Interface, and Core Network

This presentation is designed for the mobile ecosystem holders who want to grip on 4G-LTE technologies, which are the baseline to understand 5G technologies and architecture. It covers LTE Access,...

5G Standardization, New Radio and Next Generation Core (NGC)- 3GPP Release 15-16

This presentation provides a detailed status of 5G standardization, New Radio and Next Generation Core in 3GPP and studies towards the definition of the radio access and system architecture for...

Antenna design, Beamforming, Precoding, Massive MIMO, mmWave /THz Communication, and System Level Modelling

Next-generation cellular wireless technology faces tough demands: increasing the throughput and reliability without consuming more resources, be it spectrum or energy or computing. Massive...

To request a tour with this speaker, please complete this online form.

If you are not requesting a tour, click on the desired lecture and complete the Request this Lecture form.

All requests will be sent to ACM headquarters for review.