Dr. Amit Nanavati
Based in Vasant Kunji Enclave, India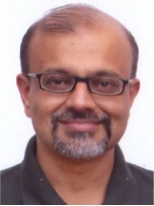 Bio:
Amit A. Nanavati is a Senior Researcher at the IBM India Research Lab.
He joined IBM Research India in 2000 and has worked on projects in ecommerce, data mining, mobile and Telecom. He managed the Telecom Solutions Research Group from 2008 to 2013, and then became the Head of Mobile and Telecom Research in 2014. He also considers himself a "Spoken Web" evangelist. He is interested in social network analysis, internet-of-things and information and communication technologies for development.
He received the IBM Research Division Accomplishment for Science for "SNA for Telecom", 2011. The Spoken Web project received the National Award 2009 for Technological Innovation/Best Applied Research Aimed at Improving the Life of Persons with Disabilities given by the President of India, on December 3rd, 2009. In 2011, he was named a Master Inventor, and became an IBM Academy of Technology Member in 2013. He has authored over 40 patents (25 granted) and 50 publications. He co-authored a book on "Speech in Mobile and Pervasive Environments" published by John Wiley, UK in 2012.
Prior to joining IBM, he worked for Netscape in California, after completing his Ph.D. in Computer Science from Louisiana State University. During his Ph.D., he interned at the Jet Propulsion Lab (NASA).
He has participated and published at various ACM conferences, including CIKM and MobileHCI. At ACM MobileHCI, he has been co-organising the SiMPE Workshop for several years (2006 – 13). In Feb 2014, he co-organised and co-conducted a quiz at the ACM Event in IIT Delhi. He was an ACM student member in the late 90s.
Available Lectures
To request a single lecture/event, click on the desired lecture and complete the Request Lecture Form.
Mining Generalised Disjunctive Association Rules

We discuss generalised disjunctive association rules such as "People who buy bread also buy butter OR jam", and "People who buy EITHER raincoats OR umbrellas also buy...

SNAzzy - Social Network Analysis for Telecom Business Intelligence

SNAzzy is for analysing the social networks induced by calling patterns of the customers of Telecom Service Providers. It builds a social network of the telecom subscribers from the...

The Spoken Web

The WWW enabled quick and easy information dissemination and brought about fundamental changes to various aspects of our lives. However, a very large number of people, mostly in developing...

What does engineering mean to a student?

A discussion on what engineering ought to mean, it's goals and how it might differ from science.

To request a tour with this speaker, please complete this online form.

If you are not requesting a tour, click on the desired lecture and complete the Request this Lecture form.

All requests will be sent to ACM headquarters for review.