Dr. Anand Nayyar
Based in Da Nang, Viet Nam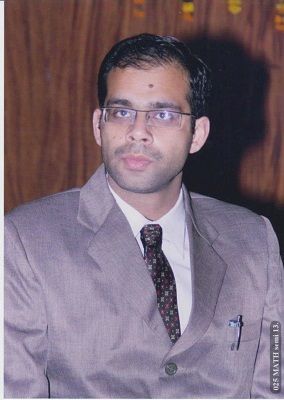 Bio:
Anand Nayyar is working as Faculty, Researcher and Scientist in Graduate School, Duy Tan University, Da Nang, Vietnam from January 2018. Prior to this, he has worked as Assistant Professor in Department of Computer Applications & IT from August 2011 to December 2017. Before that, he served as Lecturer in Computer Science Department of Arya College and KLSD College, Affiliated to Punjab University, Chandigarh from 2009 to 2011.

He did his MCA from Punjabi University, Patiala in 2008. He completed his PhD in Computer Science from Desh Bhagat University, Mandi Gobindgarh in 2017. He is a Certified Professional in more than 75+ World Renowned Certifications from CISCO, Microsoft, Oracle, Cyberoam, Google, GAQM, EXIN, Beingcert.com, ISQTB and many more.

He is Author as well as Co-Author of 20 Books and Co-Editor of 3 Books and has more than 250 Publications in International SCI/SCIe/Scopus Journals and conference proceedings in avenues such as Springer, IEEE Xplore etc. He has been associated with several International Conferences as Programme Committee Member, Technical Committee Member, General Chair, Local Chair and Reviewer. He has been associated with 200+ Journals as Editorial Board Member and Review Board Member. He is currently acting as "Associate Editor" of IGI-Global Journal- International Journal of Information Security and Privacy and International Journal of Distributed Systems and Technologies. Currently he is an Active Reviewer of World Renowned Journals like---IEEE Access, Wiley Journal of Concurrency and Control, Elsevier- Computers & Electrical Engineering, Wiley Journal of Communication Systems, Elsevier- Journal of Network and Computer Applications, IEEE Communications Magazine and many more.

He is member of 50+ Research Organizations on Grade of Professional & Life Member like IAENG, CSTA, CRSI, ISDS, ISOC, MCDM, ISITA, IAOIP and many more. He is life Member of CSI, ISTE and CEGR He is Senior Member of ACM and IEEE.

He has been awarded more than 20 Awards for Teaching and Research like- Shiksha Ratan Award, Young Scientist Award, Best Scientist Award, Rashtriya Gaurav Award, Exemplary Educationist Award, ISTE Best Computer Science Teacher Award, Distinguished Faculty Award, Global Role Model Teacher Award, Young Researcher Award. He has been cited in Marquis Who's Who in the world from 2014-onwards and Rifacimento International: Reference Asia: Who's Who of Men and Women of Achievement from 2014 onwards.
Available Lectures
To request a single lecture/event, click on the desired lecture and complete the Request Lecture Form.
Deep Dive into Blockchain, Bitcoins, Smart Contracts, Cryptocurrencies and Security?The Most Disruptive Tech in Years

The worldwide popularity of Cryptocurrencies has led to the rise of Blockchain, which is regarded as public digital ledger to share information in a trustworthy and secure way. Blockchain...

Industry 4.0- Transforming Industries and Digital Revolution

Current Industry in almost every aspect is undergoing a transformation towards full digitalization and intelligentization of manufacturing processes via smart connectivity, networked...

Securing Wireless Communications

Computer Network is significant aspect of our day-to-day life now by which we can share the information via different technologies such as Wired or Wireless. With recent boom in Smart...

Transforming the World in Digital Ecosystem via Internet of Things

The explosive growth of "Internet of Things" is changing our world and the rapid development of sensors, MEMS technology, is allowing IoT adaption in Industries, Medical areas,...

Wireless Sensor Communications

Wireless Sensor Communications are picking up in various sectors like Agriculture, Health-care, Military based Battlefield communications, Space Communications and even underwater...

To request a tour with this speaker, please complete this online form.

If you are not requesting a tour, click on the desired lecture and complete the Request this Lecture form.

All requests will be sent to ACM headquarters for review.