Dr. Kayal Padmanandam
Based in Hyderabad, India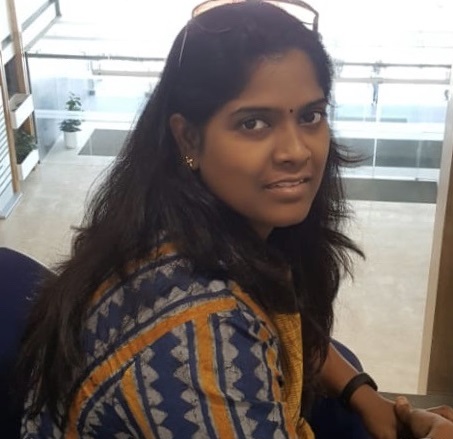 Bio:
Dr.Kayal Padmanandam has over a decade of credentials in the domain of Computer Science with wide exposure through teaching, research, and industry. She is passionate about research and specialized in Data Science and Machine Learning Algorithms in which she pursued her doctoral research. She has several publications especially related to machine-learning applications. She is a post-graduate/graduate educator for Engineering and Science scholars. Currently, she is working as an Associate Professor in the Department of Information Technology and as a Member of the Research & Development Cell, BVRITH College of Engineering, Hyderabad, India.
Kayal's research highly concentrates on supervised learning algorithms, measure optimization techniques, parameter selection & calibration for input-based model building, analytics on large predictor variables for any Intelligent Predictor System.
Her expertise in Object-oriented paradigms and research-oriented software like MATLAB, R, and PYTHON has helped her run several programs providing Data Analytics and Data Science training. She has served as a reviewer in IEEE conference program committees, and has delivered many technical talks/guest lectures and honored as Resource Person in various Faculty development program and workshops.
Dr.Kayal involves actively in various research proceedings and she had expertized and certified in Research Ethics. She is an ACM Professional Member, Member of various International Computing societies and also serves as Editorial Team Member in reputed Journals.
She has been awarded Ph.D., in Computer Science and holds an M.Tech., and M.Sc., Degree in Computer and Information Technology with distinction. Her research interest includes Data Science Application, Machine Learning Algorithms, Artificial Intelligence, Data Mining, IOT and Big Data, Disruptive Innovations, Cloud Computing, Object Oriented paradigms, and Ethical research.
Available Lectures
To request a single lecture/event, click on the desired lecture and complete the Request Lecture Form.
Convergence of Data Intelligence

Data is considered as the fuel of this era. The explosion of data has revolutionized almost every sector of today's globe to rethink their business model. Intelligent Data...

Data Science Foundation using R Programming

Data science is a multifaceted research domain that uses scientific methods, processes, algorithms, and systems to dredge knowledge and insights from structured and unstructured data. This...

Disruptive Innovations

Abstract

It is a powerful way of thinking about innovation-driven growth that eventually disrupts an existing market....

Ethical Research using Reference Management System

Research ethics talks about the guidelines for the responsible conduct of research. Reference management System is one of the modules of Research Ethics where researchers can organize the...

Machine Learning Taxonomy

Machine learning is an application of Artificial Intelligence that provides the system with the ability to learn and decide automatically through algorithms and statistical models. This...

To request a tour with this speaker, please complete this online form.

If you are not requesting a tour, click on the desired lecture and complete the Request this Lecture form.

All requests will be sent to ACM headquarters for review.