Dr. Jon G Peddie
Based in Tiburon, CA, United States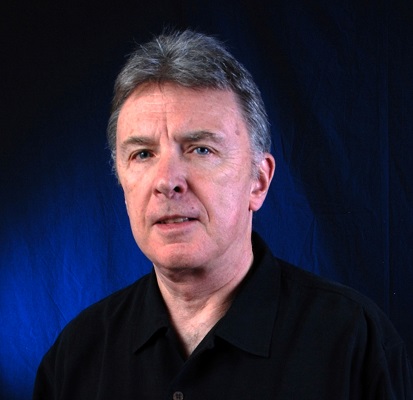 Bio:
Dr. Jon Peddie is one of the pioneers of the graphics industry, and formed Jon Peddie Research (JPR) to provide customer intimate consulting and market forecasting services. Peddie lectures at numerous conferences on topics pertaining to graphics technology and the emerging trends in digital media technology. Recently named one of the most influential analysts, regularly advises investors in the technology sector. Frequently quoted in trade and business publications, he was the president of The Siggraph Pioneers, and contributes articles to numerous publications including as well as appearing on CNN, TechTV, and Future Talk TV. And in 2015 he was given the Life Time Achievement award from the CAAD society. He is an advisor to the Siggraph Executive Committee.
Peddie has published hundreds of papers, to date; Dr. Peddie has authored and contributed to no less than thirteen books in his career., His most recent, "Augmented Reality, where we all will live."
Peddie is also the author of several books including:
• Graphics User Interfaces and Graphics Standards (1992)
• High Resolution Graphics Display Systems (1994)
• Multimedia and Graphics Controllers (1994)
• The History of Visual Magic in Computers (2013)
• Augmented Reality (2017)
• Contributor to Advances in Modeling, Animation, and Rendering (2002)
• Contributing Editor, Handbook of Visual Display Technology (2009)
• Contributor to State of the Art in Computer Graphics, Visualization and Visual Analytics (2012)
• Contributor to Imaging the Future and Building it (2012)
• Contributor to Expanding the Frontier of Visual Analytics and Visualization (2012)
• Contributor to Production Pipeline Fundamentals For Games And Film (2013)
• Contributing Editor, Handbook of Visual Display Technology (2015)
Professional status
• Professional Engineer, Control Systems, CA, 1983
• Senior Member, IEEE, 1963, life time member
• Senior Member ACM, since 1970; President Siggraph Pioneers
• FCC second class, 1960
2001 - President and founder of Jon Peddie Research
1999 - 2001 President Jon Peddie Associates div of Penton Media
1984 - 1999 President and founder Jon Peddie Associates
1979 – 1984 President and founder Jupiter Systems
1977 – 1979 EVP Comarc
1975 – 1977 President Fluidyn systems
1969 – 1975 President and founder Data Graphics
1965 – 1966 Vice President of Electronics, Del Forster Associates
1963 – 1965 Systems Engineer, Litton Industries
Education
Educational Achievement Award USAF 1961
AIET ASEE 1966 1968 American Institute of Technology
AIET BSEE 1968 – 1970 American Institute of Technology
BA 1982 Columbia Pacific Univ.
MBA 1982 Columbia Pacific Univ.
PhD 1983 Columbia Pacific Univ.
Available Lectures
To request a single lecture/event, click on the desired lecture and complete the Request Lecture Form.
Augmented Reality, where we all will live

Philosophers, scientists, futurists, and other have speculated about the moment in time when computers will match, and quickly exceed, human processing speed, memory access, and ultimately...

Computer graphics ? how and why we got here

Computer graphics was born out the cold war threat of the Soviet Union getting the atomic bomb and evolved into video games, computer aided design, movie production, scientific...

Exploiting Machine Learning in Gaming

If you want to exploit ML, this session will give ideas on how to use the next wave of technology.

We will discuss ideas for enhancement and differentiation of gaming...

Future computing

How will compute evolve over the next ten years

These panel members get paid the big bucks to figure that out

Anything that uses electricity will be a...

Learning Deeply

Can an AI make a movie?

The first step was training it on trailers of 100 horror movies. Each trailer was segmented into...

Mixed (up?) reality

The realities of virtual reality. Who is (was) using it, who will use it, and why.




This was followed by a panel discussion.

Real Time Experiences

Realtime is being built with a collection of tools. Some are being adapted from the game industry. Others are adapted from other disciplines like mo-cap, mobile technology,...

Visual Computing

We want/need very high-resolution, fast, color accurate cameras in stationary locations (transportation and shopping centers, sports arenas, etc.) and mobile (on first-responders and law...

To request a tour with this speaker, please complete this online form.

If you are not requesting a tour, click on the desired lecture and complete the Request this Lecture form.

All requests will be sent to ACM headquarters for review.