Dr. Pearl Pu
Based in Preverenges, Switzerland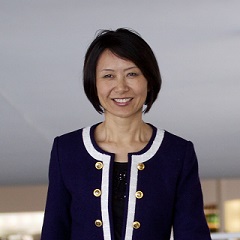 Bio:
Pearl Pu currently leads the HCI Group in the School of Computer and Communication Sciences at the Swiss Federal Institute of Technology in Lausanne (EPFL). A native from Shanghai, she moved to the United States shortly after being admitted to the ZheJiang University. She holds a Master and Ph.D. degree from the University of Pennsylvania.
Dr. Pu's research is multi-disciplinary and focuses on issues in the intersection of human computer interaction, artificial intelligence, and behavioral science. Over her long career, she introduced novel interaction and interfaces that make it easier for users choose and decide. She is most credited for inventing example critiquing, a product search method for large electronic catalogs. She is also well known for designing novel user study experiments and pioneering user-centered recommender technology.
She actively participates in the scientific community, serving as general chair and program co-chair of the ACM International Conference on Recommender Systems (2008 and 2013), general co-chair of the ACM International Conference on Intelligent User Interfaces (2011), program co-chair of the ACM International Conference on Electronic Commerce (2009), track co-chair for Behavior Analysis and Personalization at WWW 2012 and 2014, track chair for intelligent user interfaces at the International Joint Conference of Artificial Intelligence (2011).
She serves on editorial boards for a number of research publications, such as the ACM Transactions on Interactive Intelligent Systems, the User Modeling and User Adapted Interaction, the AI Magazine, and previously IEEE Multimedia. She is a member of the steering committee of the ACM International Conference on Recommender Systems.
She is recipient of 13 Research Awards from the Swiss National Science Foundation, 3 Technology Innovation Awards from the Swiss Government, and a Research Career Award from US National Science Foundation. She also co-founded three startup companies, for which she received the 2008 CHINICT Award and the 2014 Worldwide Innovation Challenge Award.
Available Lectures
To request a single lecture/event, click on the desired lecture and complete the Request Lecture Form.
Emotion Analysis in Natural Language

What is human emotion? It turns out there are more than 90 definitions. Among the most recent well-accepted ones, emotion is understood as our reaction to external and internal...

How People Perceive AI - Trust and Explanation

Trust is believed to be a central antecedent of any relationship: personal, familial, business, and organizational. Trust is difficult to build, but easy to break. As AI is becoming increasingly...

Sensor-based Personalized Wellness Applications

The cost of health care is expected to grow enormously in the coming years. To keep these costs limited, we need better technological tools for self-monitoring and independent aging, and to...

Troubles in Deciding? How Recommender Technology Can Help Consumers Choose

As online stores offer practically an infinite shelf space, recommender systems are playing an increasingly important role in helping users search and discover items that they truly want....

To request a tour with this speaker, please complete this online form.

If you are not requesting a tour, click on the desired lecture and complete the Request this Lecture form.

All requests will be sent to ACM headquarters for review.