Dr. Ebin Deni Raj
Based in Pala, Kottayam, India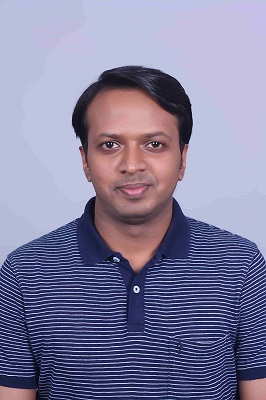 Bio:
Dr,Ebin Deni Raj is an Assistant Professor in Department of Computer Science of Engineering at Indian Institute of Information Technology Kottayam. He holds Bachelor's degree in Computer Science from Cochin University of Science and Technology, India & a Master's degree and PhD degree in Information technology from Vellore Institute of Technology, India. The research works includes various problems in Online social network analysis.
Dr.Ebin is a professional member of Association for Computing Machinery (ACM) and has been actively involved in various activities of the organization. He is currently the faculty sponsor of the IIIT Kottayam student chapter. He is also a member of IEEE.
He is a recipient of Microsoft AI for Earth grant in the year 2019. He also recieved the best thesis award by the Computer Society of India. He is working with various inter disciplinary international projects such as AIFORA.
He published more than 20 refereed research articles so far in various national, international journals and conferences. He has delivered technical talks at several national & international conferences.
He is in the reviewer board of prestigious journals such as IEEE Transactions on Industrial Informatics, Cluster Computing, Computer Communications, Knowledge Based Systems, Neurocomputing, IEEE Transactions on Computational social systems,International journal of Remote Sensing etc..
His research interests are Data Science, Machine learning, Social computing, Computer vision,Algorithm analysis, Theory of Computation, complexity analysis, computability theory.
Available Lectures
To request a single lecture/event, click on the desired lecture and complete the Request Lecture Form.