Dr. Sakthivel Ramachandran
Based in VELLORE, India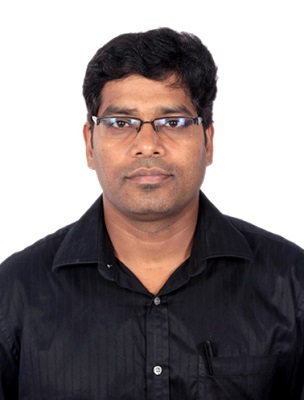 Bio:
Dr.SAKTHIVEL RAMACHANDRAN (Senior Member, IEEE) received his bachelor's degree in electrical engineering from Madras University, in 2000, the Master degree in applied electronics from Anna University, in 2004, and the Ph.D. degree in the area of low-power high-speed architecture development for signal processing and cryptography. He is currently working as an Associate Professor with the School of Electronics Engineering, Vellore Institute of Technology, Vellore, India.
He is a co-author of the book "Basic Electrical Engineering published by Sonaversity, 2001 and the author of the "VLSI Design" published by S. Chand in 2007. He has published more than 60 peer reviewed papers in international conferences/journals. He has delivered around 50 guest lectures/invited talk and hands on workshop in the area of FPGA-based system design, full custom IC design, RTL to GDSII and ASIC Design.
His research interests include low-power VLSI design, developing high-speed architectures for cryptography and image processing. His current research interests include Neuromorphic computing and making ef?cient hardware for AI and ML.
He was heading the VLSI division at VIT, Vellore, India since 2009 to 2012. During his tenure he was instrumental in setting up SoC Design Lab, FPGA/ASIC Lab, Analog IC Design Lab in association with Cadence, Altera and Texas Instruments (India) Respectively.
He was a consultant/corporate trainer for Texas Instruments (Banglore), BOSCH ( Banglore& Coimbatore), Pantech Solution( Chennai) and Wipro(Banglore). Prior to joining academia, he was the co-founder for the company Silicon to chip Technologies, Salem, India. He has mentored 30 undergraduate, 60 Post graduate students, 9 PhD students (3 finished PhDs), and 1 M.Tech (Research).
Available Lectures
To request a single lecture/event, click on the desired lecture and complete the Request Lecture Form.