Dr. Lakshmana Kumar Ramasamy
Based in COIMBATORE, India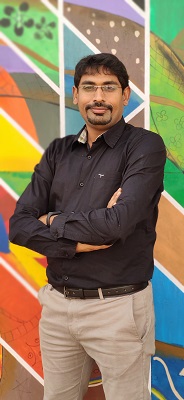 Bio:
Dr LAKSHMANA KUMAR RAMASAMY is currently associated with Hindusthan College of Engineering and Technology, Coimbatore. Tamil Nadu. He is a Chief Research Scientist in a Canadian based company (ASIQC) in Vancouver region of British Columbia, Canada. He holds the certification in Data Science from John Hopkins University, United States. He also holds the Amazon Cloud Architect certification from Amazon Web Services. He is the Founding Member of IEEE SIG of Big Data for Cyber Security and Privacy, IEEE. He serves as a core member in the Editorial Advisor Board of Artificial Intelligence group in Cambridge Scholars Publishing, UK. He is an IEEE Brand Ambassador. He is a Member in IEEE. He was invited as a keynote speaker for AVIS' 2020 (Asia Artificial Intelligence Virtual Summit 2020) which is the Asia's first biggest Virtual Summit on Artificial Intelligence held at Malaysia on June 2020. He is a global chapter Lead for MLCS [Machine Learning for Cyber Security]. He himself involves in research and expertise in AI and Blockchain technologies.
As part of his professional career, he has around 25+ publications in international journals and conferences. He hold 8 edited book from various publishers like Elsevier, CRC press, Springer and Wiley. He holds around 19 patents. In added to that he is a lead guest editor for the journals like IET Software, Int. J. of Internet Technology and Secured Transactions , International Journal of Gaming and Computer-Mediated Simulations , Ad Hoc & Sensor Wireless Networks , Open Computer Science , International Journal of Knowledge and Systems Science , International Journal of Data Science (IJDS), International Journal of Operations Research and Information Systems, CAAI, Autosoft.
He is an Editor-In-Chief for Book Series ,"Advances in Quantum Computing, Artificial Intelligence, and Data Sciences for Industrial Transformation Series", and also Editor-In-Chief for Focus Series ,"Convergence of IoT and Blockchain Through Machine Learning Approaches", CRC Press - Taylor & Francis Group, LLC, USA. He is acting as a vibrant reviewer for the journals like" IEEE Access (SCI indexed)", "IEEE Internet of Things Journal (IEEE IoT)(Impact Factor:9.0), "Transactions on emerging telecommunications technologies (SCI indexed)", "International Journal of Web Services Research (IJWSR) (SCI indexed)","International journal of grid and utility computing" [Scopus], "International Journal of Computer Aided Engineering and Technology "[Scopus], "World Review of Science, Technology and Sustainable Development" [Scopus], Journal of Information Systems Education" [Scopus] and many more.
He is the Empanelled member of The Institute of Electrical and Electronics Engineers (IEEE),The International Association of Engineers (IAENG) ,The International Association of Computer Science and Information Technology(IACSIT), The International Association of Engineers , Computer Science Teachers Association , Society of Digital Information and Wireless Communications, University of New South Wales Australian School of Business Society, British Computer Society –Information Retrieval Specialist Group. He can be reached @ | E-Mail ID: drlakshman@ieee.org | LinkedIn https://www.linkedin.com/in/lakshmanakumarramasamy/
Available Lectures
To request a single lecture/event, click on the desired lecture and complete the Request Lecture Form.
AI and ML for Hyperautomation

As the industry is moving towards 4.0, we need a mix of automation technologies and artificial intelligence that, when combined, augment humans' capabilities, allowing them to complete...

Applications of Blockchains in the Internet of Things

The blockchain technology has revolutionized the digital currency space with the pioneering cryptocurrency platform named Bitcoin. From an abstract perspective, a blockchain is a...

Artificial Intelligence and Blockchain in Industrial Internet of Things (IIoT)

The emerging blockchain technology and the artificial intelligence(AI) shows promising potential to enhance industrial systems and the Internet of things (IoT) by providing applications...

Blockchain for Business

Blockchain is a shared, immutable ledger that facilitates the process of recording transactions and tracking assets in a business network. Virtually anything of value can be tracked and...

Resolving Security Issues in Artificial Intelligence and IoT Systems Using Blockchain Technology

Blockchain is one of the most hyped innovations these days, and it has been gaining a lot of traction as a horizontal technology to be widely adopted in various ?elds. Since its inception,...

Security Services Using Blockchain Technology

Recently, blockchain technology has attracted tremendous interest from both academia and industry. The technology currently spans several applications that are popular and driving...

To request a tour with this speaker, please complete this online form.

If you are not requesting a tour, click on the desired lecture and complete the Request this Lecture form.

All requests will be sent to ACM headquarters for review.