Dr. Heena Rathore
Based in Austin, TX, United States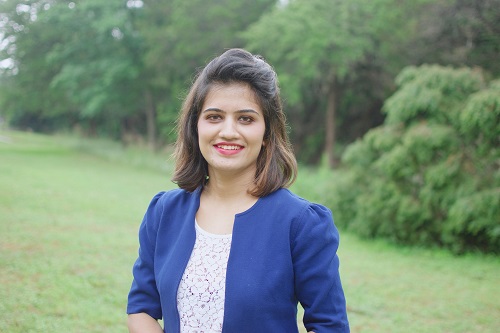 Bio:
Dr Heena Rathore is a Research Scientist and Program Manager at Hiller Measurements. She was a post doctorate researcher for US-Qatar Joint Collaborative Project between Temple University, USA, University of Idaho, USA and Qatar University. Also, she was a visiting scholar for Wichita State University. She received her Ph.D. (with distinction) in Computer Science and Engineering Department while she was a Tata Consultancy Services Research Scholar at Indian Institute of Technology, India. She received her bachelor's in Computer Science Engineering from College of Technology and Engineering in 2010 with Honors. She has also worked professionally as Design Executive with Phosphate India Private Limited and academically as Guest/Assistant Professor with University of Texas, Austin and SS College of Engineering, India respectively. She has been the winner of number of prestigious awards including Global Engineering Impact Awards and Graphical System Design Achievement Awards by National Instruments. She has published more than 25 papers in peer reviewed journals and conferences in her field and is the sole author of Mapping Biological Systems to Network Systems (Springer). She was also featured on TedX, Qatar held by TedXAlDafnaEd in Qatar and her work is covered in professional and major trade publications, major media, such as Mircrowave Journal, Everything RF, Financial Express, Science Reporter, Times of India, and India Today. She has been invited as a panelist, TPC member and has been a chair for multiple sessions. She is a reviewer of many peer-reviewed journals and conferences in IEEE, ACM, Elsevier, IET etc. Her research interests include cyber physical systems, deep learning, machine learning, security, cryptocurrency, distributed systems, wireless networks biologically inspired systems and software defined networks.

ACM Involvement:
Dr Rathore is an active member of ACM since 2019 and is a senior member of IEEE. She has contributed her work on industrial control systems and connected vehicles in ACM transactions on sensor networks, and in AutoSec Workshop in conjuction with ACM Conference on Data and Application Security and Privacy. She is a program committee member of posters of ACM Symposium on Access Control Models and Technologies (SACMAT), 2019.
Available Lectures
To request a single lecture/event, click on the desired lecture and complete the Request Lecture Form.