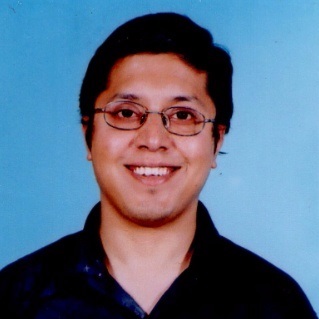 Bio:
E-mail: abhishekroy.1977@gmail.com, abhishek.roy@samsung.com
Phone#: (+82) 10-9530-7028
URL: http://www.abhishekroy.info/
• A Principal Engineer (Director) and lead wireless system architect, with more than 15 years of relevant experience in design, analysis, modeling and dimensioning of 4G/5G wireless networks, IoT and Cloud RAN spanning across different countries.
• Directing and leading big, talented teams for several, global wireless network projects, involving hundreds of millions of dollar revenues.
• Co-worked with multiple Vice Presidents (different domains), different teams (sales, marketing, software) and even CTOs for key wireless projects
• Co-author of many publications in various aspects of mobile wireless networking, like:
o An International book (published by Taylor and Francis, USA) and two International book chapters,
o 8 International scientific Intellectual Property (patents),
o 60 top-notch International journals and magazines (IEEE, Elsevier, Wiley, Springer) and many International conferences
o Almost 1,600 citations (in Google-Scholar)
• Served as technical program committee members and track chairs of International wireless conferences, Special Issue journal editorial boards and PhD thesis committees.
• Winner or Best Employee, Best Masters and Best Paper awards from company, University and International Conferences.
------------------------
Professional Experience
------------------------
(A) Principal Engineer – System Design Lab, Networks Division, Samsung Electronics, Korea, Working since Dec 2006 – Present
1. Leading the Key Performance Index (KPI) Design in 4G/5G networks
2. Leading the Performance Modeling and Simulation of 4G/5G systems
3. Leader of Samsung's Wireless Network Dimensioning
4. Key Member of Samsung's 5G Virtual RAN (V-RAN) Design
5. Design and Performance Analysis of Advanced Wireless Network Features:
6. Video Streaming QoE Analysis over 4G/5G Wireless
7. LTE Network Performance Analysis for Public Safety Networks
8. Design and Analysis of VoLTE Capacity in LTE Systems
(B) Senior Engineer – Wireless Team, Conexant Systems India Inc, June 2005 – Nov. 2006
1. MAC Layer Protocol Development for IEEE 802.11n
2. New Algorithm Design for Rate-Control in IEEE 802.11n
3. MAC Layer Protocol Development and Testing for WiFi SimpleConfig
4. Guiding Research Projects jointly with IIT-Delhi
(C) Systems Engineer – Wireless Packet Engineering, NORTEL Networks, USA, May 2004 – May. 2005
1. VoIP in 2.5G and 3G Wireless Systems
2. GPRS and 3G Performance Analysis
(D) Research Scholar, Center for R&D in Wireless Networks, USA: Jan 2003 - May 2004
1. Optimal Location Management for All-IP (4G) Wireless Systems (Jointly with IBM TJ Watson Research, USA)
2. Optimal tradeoff between Location Update and Paging (Jointly with IBM T.J. Watson Research, USA):
3. Location-Oriented Multimedia in Smart Environments
Available Lectures
To request a single lecture/event, click on the desired lecture and complete the Request Lecture Form.