Dr. Andrzej Rucinski
Based in Strafford, NH, United States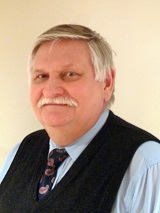 Bio:
Prof. Andrzej Rucinski represents a growing category of "global professors" defining the role of academia in the global engineering era and developing global innovation, technology, and education solutions. He was educated both in Poland and the former Soviet Union and has conducted his academic career in the United States (University of New Hampshire, USA), Europe (France, Germany, Hungary, Poland, Russia, and Ukraine), Africa (Ethiopia), and Asia (India, Kazakhstan). His service has been with high tech industry, NGOs, ranging from the state level (National Infrastructure Institute) to a global level (NATO, United Nations Organization). He is a member of the Executive Committee (Innovation Chair) of the IEEE Computer Society's Design Automation Technical Committee. He chaired the 2009 Conference on Microelectronics Systems Education (MSE'09) in San Francisco. At the University of New Hampshire, he is the founding Director of the Critical Infrastructure Dependability Laboratory, the Professor in the Department of Electrical and Computer Engineering and the Space Science Center. He was the Member of the US State Department/Fulbright National Screening Committee, a Visiting Professor at the Gdansk University of Technology, a Professor of the Indo-US Coalition of Engineering Education (IUCEE), IBM Faculty Award Recipient, an ACM member and an IEEE Senior member, and he has been the Fulbright Senior Specialist.
Available Lectures
To request a single lecture/event, click on the desired lecture and complete the Request Lecture Form.
OPPORTUNITY OF INTERNET OF THINGS SEMINAR

Internet of Things (IoT) is an expanding space for researchers, students, and professionals. Development of IoT applications is hindered by the lack of available design tools,...

To request a tour with this speaker, please complete this online form.

If you are not requesting a tour, click on the desired lecture and complete the Request this Lecture form.

All requests will be sent to ACM headquarters for review.