Dr. Johannes Schöning
Based in Bremen, Germany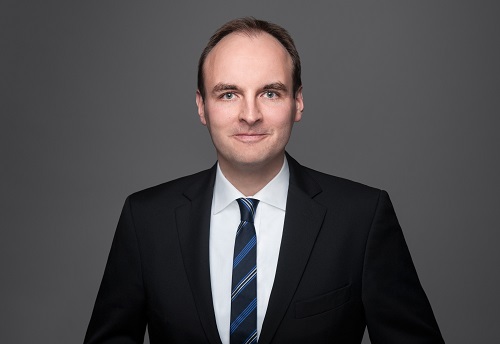 Bio:
Johannes Schöning is a Lichtenberg Professor and Professor of Human-Computer Interaction (HCI) at the University of Bremen in Germany. In addition, he is the co-director of the Bremen Spatial Cognition Center (BSCC) and member of the TZI (Technologie-Zentrum Informatik und Informationstechnik). Before, and coming to Bremen, he was a visiting lecturer at UCL, UK, helping to setup the Intel Collaborative Research Institute for Sustainable Cities and had a faculty position at Hasselt University, Belgium. Johannes Schöning is also currently a visiting professor at the Madeira Interactive Technologies Institute (M-ITI), Portugal. Previously, he worked in Saarbrücken, where he was a senior consultant at the German Research Centre for Artificial Intelligence (DFKI). During his time at DFKI, he received a PhD in computer science at Saarland University (2010), which was supported by the Deutsche Telekom Labs in Berlin. He obtained my Master's degree in Geoinformatics at the University of Münster at the Institute for Geoinformatics (2007).
Johannes Schöning is a member of the ACM Future of Computing Academy (FCA). The FCA is a global professional society for early-career researchers and practitioners in computing. In addition, Johannes Schöning received the prestigious ACM Eugene L. Lawler Award. The Eugene L. Lawler Award is awarded every two years to an individual or a group of individuals who have made a significant contribution to the use of information technology for humanitarian purposes in a wide range of social domains.
Available Lectures
To request a single lecture/event, click on the desired lecture and complete the Request Lecture Form.
Geographic HCI

In my talk I will present an overview on our current research interests. Our interests lie at the intersection between HCI, geographic information science and ubiquitous interface...

Next Exit Future: How Artificial Intelligence change the way we navigate from A to B

Millions of people use platforms such as Google Maps to search for routes to their desired destinations. Complex algorithms and artificial intelligence (AI) decides where to turn next....

The Importance of HCI Perspectives for Next?generation Spatial User Interfaces

Catastrophic incidents associated with GPS devices and other personal navigation technologies are all too common: A tourist drives his rental car across a beach and directly into the...

To request a tour with this speaker, please complete this online form.

If you are not requesting a tour, click on the desired lecture and complete the Request this Lecture form.

All requests will be sent to ACM headquarters for review.