Mr. Theo Schlossnagle
Based in Fulton, MD, United States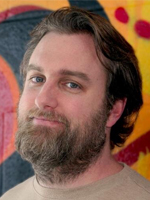 Bio:
Theo Schlossnagle is a practicing software engineer and serial entrepreneur. At Johns Hopkins University he earned undergraduate and graduate degrees in computer science, with a focus on graphics and randomized algorithms in distributed systems. He went on to research resource allocation techniques in distributed systems during four years of postgraduate work.
Schlossnagle founded his first company, OmnitTI, in 1997. OmnitTI, a web applications and Internet architectures provider, is a leader in addressing challenging scalability, performance and security problems. During his 17-year tenure as CEO of OmniTI, he launched several successful spinoffs to address untapped opportunities in the web operations sector.
OmniTI's first offshoot company, Message Systems, was based around the Momentum Message Transfer Agent (MTA), an all-in-one platform for email, mobile and data analytics, for which Scholssnagle was the principal architect. Message Systems eventually became Sparkpost, which bills itself as one of the fastest-growing services for web sites that send and receive email.
Circonus, Schlossnagle's newest company, aims "to change the world of systems monitoring to be more data-driven." Circonus' microservices monitoring and analytics platform delivers percentile-based alerts, graphs, dashboards and machine learning intelligence.
A Senior Member of ACM, Schlossnagle serves on the editorial board of ACM Queue, a publication aimed toward the worldwide community of software engineers. As a member of the ACM Practitioners Board, he works with his colleagues to ensure that ACM offers the best products and services that support the technical and professional development of practicing computing professionals, including engineers, architects, IT specialists and managers.

Schlossnagle's recent book, Scalable Internet Architectures, discusses major topics in web-architectural design and offers best practice design methodologies for building new web sites. An experienced presenter and lecturer, he has spoken at more than 100 conferences and industry events throughout the US and Europe.
Available Lectures
To request a single lecture/event, click on the desired lecture and complete the Request Lecture Form.
Adaptive Availability for Quality of Service

In this presentation, I'll talk about lessons learned in building a always-on distributed time-series database with aggressive quality of service guarantees. As any distributed systems...

Monitoring: The Math Behind Bad Behavior

As we monitor more and more system we can quickly become overwhelmed with data. Large systems today can generate millions of measurements per second across millions of separate points of...

Production Debugging Techniques

Debugging applications in a development environment is one of the first skills software engineers every learn. However, the real bugs happen in production under circumstances that are...

To request a tour with this speaker, please complete this online form.

If you are not requesting a tour, click on the desired lecture and complete the Request this Lecture form.

All requests will be sent to ACM headquarters for review.