Dr. Robert P. Schumaker
Based in New Britain, CT, United States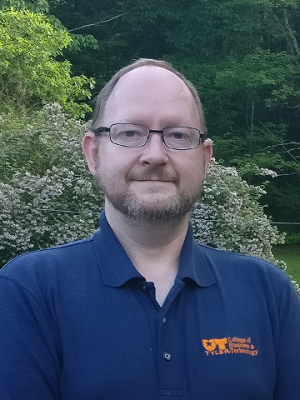 Bio:
Robert P. Schumaker is an Associate Professor of Computer Science at the University of Texas at Tyler. He received his PhD in MIS from the University of Arizona in 2007, an MBA degree in Management and International Business from the University of Akron in 2001, and a Bachelors of Science degree in Civil Engineering from the University of Cincinnati in 1997. Rob is also the Associate Editor for Decision Support Systems, past editor for Communications of the International Information Management Association, has authored a book on Sports Data Mining, several book chapters, multiple journal articles in DSS, ACM TOIS, CACM and JASIST as well as had his research featured in the Wall Street Journal and numerous other media outlets.

Rob's overall research interests involve the uses of technology to acquire, deliver and make predictions in a variety of Business-related environments. These interests further branch into computer mediated communications, design science, human computer interfaces, machine learning algorithms, natural language processing, technology acceptance models and textual data mining. In particular, Rob focuses on the areas of textual-financial prediction and sports data mining.

In textual-financial prediction, Rob created the AZFinText system to examine the relationship between financial news articles and their impact on stock market prices. This project utilizes various textual representation schemes, price prediction models and machine learning techniques to accomplish profitability in extreme near-term trading. Based on the premise that unexpected news events can shape the price of a stock, this system capitalizes on automatically identifying the relevant keywords in the news article and then executing a trade well-before human traders have a chance to read the news article.
His recent work has focused on Press Release Engineering. Knowing that HFT systems are now using textual/financial information, can we manipulate the news articles to drive stock price. This system looks at three aspects, terms, timing and outlet. Terms deals with carefully crafting news articles using specific terms known to move stock price. Timing looks at optimizing article release for maximized results. Outlet refers to which media outlet to release the article. Taken together, Press Release Engineering may be a new avenue for companies to manage their stock price.

Sports data mining includes mining relevant data from sports-related databases and producing accurate predictions from them can provide an edge to sports organizations and gamblers alike. Using the Moneyball style philosophy, this project analyzes the use of different machine learning techniques to predict outcomes of sporting events. His recent research project focuses on using Twitter as a prediction vehicle for match outcomes. Using the ideas of crowd wisdom, we explore the role that crowd sentiment can play in evaluating game results. Will crowds that are more confident or nervous lead to better predictability? We plan to explore these questions within the domain of English Premier League Soccer and the NFL. Results from this exploratory analysis have the potential application to similar sporting domains.

Robert P. Schumaker is a Senior Member and has been a member of ACM since 2004. He has been involved with ACM through publishing articles in ACM outlets such as ACM Transactions on Information Systems and Communications of the ACM. Rob also started a professional ACM chapter in the Greater Hartford Connecticut area.
Available Lectures
To request a single lecture/event, click on the desired lecture and complete the Request Lecture Form.