Dr. Madhusudan Singh
Based in Daejeon, Republic of Korea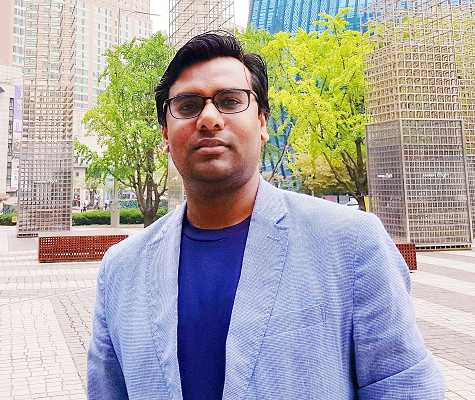 Bio:
Madhusudan Singh is a senior member and distinguished speaker of the IEEE computer society. His fields of interest are Cyber-Physical System, Blockchain Technologies, and Industry 4.0. He is a springer nature series editor of Blockchain technologies and also an author of several books, patents, and articles. In the past, he has worked as a research professor at YICT, Yonsei University, Korea, and a senior engineer in the R&D division of mobile display at Samsung Display, South Korea. Currently, he is the director of the ReBlockchain group and a faculty member at ECIS, Woosong University, South Korea. He also serves as the chief technical officer (CTO) at COIKOSITY Pvt Ltd. He has completed his Ph.D. in the Dept. of Ubiquitous IT at Dongseo University, South Korea, and M. Tech. Degree in Software Engineering at Indian Institute of Information Technology, Allahabad (IIIT-A), India.
Available Lectures
To request a single lecture/event, click on the desired lecture and complete the Request Lecture Form.
Automotive Cyber Security: Perspective and Challenges

In recent years we have observed that the automotive industry with advances in computing technologies are successfully opening the path towards autonomous vehicles. The automotive industry has...

Decentralized Trusted Platform for Requirement Engineering

In the Requirements elicitation phase of requirements gathering, a lot of information is collected and documented from the stakeholders and customers. Every new discussion with customers...

Role of Blockchain Algorithm for Intelligent Vehicles

As the Blockchain technology trends grow faster over time, to emerge as a disruptive technology, which has not only laid the foundation for all cryptocurrencies but also provides beneficial...

Transforming Industry 4.0 Technologies

The industrial revolutions have an exceptional standpoint among all other revolutions due to their complex nature of affecting economies, technologies, and social lives. The fourth...

To request a tour with this speaker, please complete this online form.

If you are not requesting a tour, click on the desired lecture and complete the Request this Lecture form.

All requests will be sent to ACM headquarters for review.