Dr. Dhananjay Singh
Based in Seoul, Republic of Korea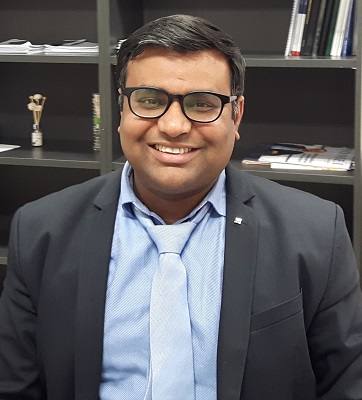 Bio:
Dr. Dhananjay Singh is an Assistant Professor in Electronics Engineering and the Director of ReSENSE Lab at Hankuk (Korea) University of Foreign Studies (HUFS), Seoul, South Korea. He received B. Tech. degree in Computer Science and Engineering from VBS Purvanchal University, India and M. Tech. degree in Wireless Communication & computing from IIIT-Allahabad, India. He received Ph.D. degree in Ubiquitous IT from Dongseo University, Busan, South Korea. Before joining the HUFS, he worked as a senior member of engineering staff with the division of Future Internet Architecture at ETRI, Korea and PostDoc research fellow with division of fusion and convergences of mathematical sciences for the developing future internet model at National Institute of Mathematical Sciences (NIMS), Daejeon, South Korea. He was also a Research Assistant in computer science and engineering dept. at MNNIT-Allahabad, India. He is also the Chief Technical Officer (CTO) at MtoV Inc., Daejeon, South Korea.

He is a senior member of ACM & IEEE Society. He is also a distinguished invited speaker in the Forum of Brazil-Korea on Science and Technology, deployment and Innovation at UNISINOS, Sao Leopoldo, Brazil. He is the author of 2 books, 5 chapters, 7 international patents and 100+ international research publications. He have delivered 50+ invited and keynote talks. He is very active TPC and an editorial board member of 100+ major conferences and journals especially in the field of Network and Communication. His research interests focus on the design, analysis, and implementation of algorithms and protocols based on network and communication with specialization in wireless and communications, embedded systems, mobile and cloud computing to solve real-world problems based on Internet-of-Things, Machine-to-Machine Communication, Smart City Technologies and Future Internet Architecture and services.
Available Lectures
To request a single lecture/event, click on the desired lecture and complete the Request Lecture Form.
To request a tour with this speaker, please complete this online form.
If you are not requesting a tour, click on the desired lecture and complete the Request this Lecture form.
All requests will be sent to ACM headquarters for review.