Professor Karan Singh
Based in Toronto, ON, Canada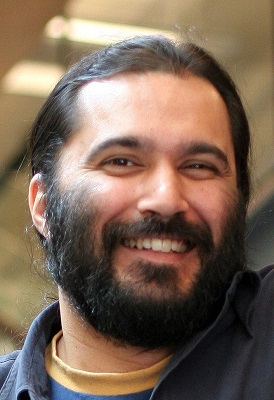 Bio:
Karan Singh is a Professor of Computer Science at the University of Toronto. He co-directs a globally reputed graphics and HCI lab, DGP, has over 100 peer-reviewed publications, and has supervised over 40 MS/PhD theses. His research interests lie in interactive graphics, spanning art and visual perception, geometric design and fabrication, character animation and anatomy, and interaction techniques for mobile, Augmented and Virtual Reality (AR/VR). He has been a technical lead for the Oscar award winning software Maya and was the R&D Director for the 2004 Oscar winning animated short Ryan. He has co-founded multiple companies including Arcestra (architectural design), JALI (facial animation), and JanusVR (Virtual Reality).
ACM involvement:
- ACM SIGGRAPH student volunteer in 1992
- Pioneer member of ACM SIGGRAPH and SIGCHI since 2002
- Program or conference chair of ACM sponsored conferences Symposium of Computer Animation (SCA 2002), Symposium of Applied Perception (SAP 2014), and Sketch-Based Interfaces and Modeling (SBIM 2008 and SBIM 2012)
Available Lectures
To request a single lecture/event, click on the desired lecture and complete the Request Lecture Form.
Expressive Facial Modeling and Animation

Humans are hard-wired to see and interpret minute facial detail. The rich signals we extract from facial expressions imposes high expectations for computer generated facial imagery. This talk...

Perception, Drawing and Interactive Modeling

Sketch and sculpt interfaces have often been touted as "natural" approaches to interactive design. While this metaphor is indeed a promising medium of visual communication,...

The Immersive Internet

The onset of consumer AR/VR necessitates rethinking the near quarter century old internet browser design of Mosaic and its successors. Simply pasting a current generation browser in front of your...

To request a tour with this speaker, please complete this online form.

If you are not requesting a tour, click on the desired lecture and complete the Request this Lecture form.

All requests will be sent to ACM headquarters for review.