Dr. Biplav Srivastava
Based in Yorktown Heights, NY, United States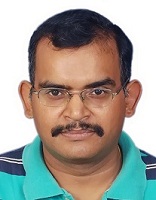 Bio:
Biplav Srivastava is a Distinguished Data Scientist and Master Inventor at IBM's Chief Analytics Office. With over two decades of research experience in Artificial Intelligence, Services Computing and Sustainability, most of which was at IBM Research, Biplav is also an ACM Distinguished Scientist and Distinguished Speaker, and IEEE Senior Member. Biplav's business focus is on promoting adoption of AI technologies in a large-scale global business context and understanding their impact on workforce. Technically, he focuses on promoting goal-oriented, ethical, human-machine collaboration via natural interfaces using domain and user models, learning, and planning.
Biplav received Ph.D. in 2000 and M.S. in 1996 from Arizona State University, USA and B.Tech. in 1993 from IIT-BHU, India, all in Computer Science. He actively participates in professional services globally including running the 'AI in India' virtual Google group with ~200 members since 2010; organizing conference tracks, workshops and tutorials, and as a Program Committee member for more than 50 events; and participating in Work Groups of international organizations like World Wide Web Consortium (W3C) and Partnership on AI (PAI).
Available Lectures
To request a single lecture/event, click on the desired lecture and complete the Request Lecture Form.
The Potential and Risks of Working With Conversation Agents ("Chatbots")

From the very start of Artificial Intelligence (AI), performing natural conversation has been a key pursuit of AI research and development. Their most recent form, chatbots, which can...

Big, Open, Data and Semantics for a Real-World Application Near You

State-of-the-art Artificial Intelligence (AI) and data management techniques have been demonstrated to process large volumes of noisy data to extract meaningful patterns and drive...

AI Techniques for Intelligent Traffic Management

Traffic management is a pressing problem for cities around the world. Moreover, it is a highly visible perspective of a city's life affecting all aspects of its citizens' economic...

Putting Water Quality Data to Productive Use by Integrating Historical and Real-time Sensing Data

Water is unique in its role as a life preserver. It is important to all members of a society. However, if one is looking for quality data to make data-driven decisions, one is lost. This is...

Semantic Web for Data Integration

This talk is a tutorial to make advanced undergraduate students and early researchers aware of semantic web techniques and learn to use them in everyday applications. This event will have a...

Joys and Challenges of On Demand Research in Industry

Industrial labs provide an alternative career option to research minded graduates in addition to academia. The opportunities to bring one's innovations to practical products are immense...

AI Planning as an Enabler for Modern System Integration

Planning is a central technique in AI for automatically guiding an agent to its goals. From its initial days of application in robotics, it is seeing wider applications in...

Understanding Approaches for Composition, Execution and Adaptation of Web Services

The demand for quickly delivering new applications is increasingly becoming a business imperative today. Application development is often done in an ad hoc manner, without standard...

To request a tour with this speaker, please complete this online form.

If you are not requesting a tour, click on the desired lecture and complete the Request this Lecture form.

All requests will be sent to ACM headquarters for review.