Dr. Harold Thimbleby
Based in Wales Uk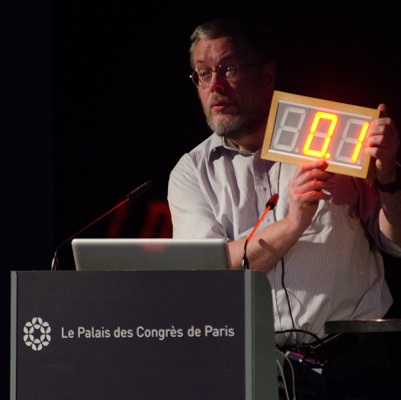 Bio:
Prof Harold Thimbleby FIET CEng FRCPE FLSW HonFRSA HonFRCP has given over 500 invited talks in 30 different countries. He is an internationally respected computer scientist, with a particular interest in human error and healthcare IT. His research team won the 2014 GE Healthcare Award for Outstanding Impact in Healthcare. Has has been a Royal Society-Wolfson Research Merit Award holder and a Leverhulme Trust Fellow. He is an Expert Advisor on IT to the Royal College of Physicians. His MIT Press book Press On won several international prizes. His web site is harold.thimbleby.net
Available Lectures
To request a single lecture/event, click on the desired lecture and complete the Request Lecture Form.
Creativity, innovation and taking risk in your research

Most people just "do" research without thinking strategically about their work, their interests and how to do better. What is their plan when a paper or a funding application gets...

Human error is not the problem

Error, if it was a disease, would be classified as the third biggest killer after cancer and heart disease. Why is it neglected, and what can be done?

Missed solutions to WWII Enigma design weaknesses

The German World War II Enigma suffered from design weaknesses that facilitated its large-scale decryption by the British throughout the war. The main technical weaknesses (self-coding and...

Pirate talks: Getting to great presentations

Pirates say Arrrrr! This is the best mnemnonic on how to give great presentations: audience, remember, route...

Pirate Harold Thimbleby...

Social network analysis and interactive device design analysis

All interactive systems respond to what users do by changing what they are doing Ñ though sometimes maybe not in the way you intended! What they were doing before and after any particular...

Unsafe in any bed

'Unsafe At Any Speed' was the title of Ralph Nader's damning critique of the 1960s car industry. We are at a similar position with today's healthcare: Terrible, but quite...

To request a tour with this speaker, please complete this online form.

If you are not requesting a tour, click on the desired lecture and complete the Request this Lecture form.

All requests will be sent to ACM headquarters for review.