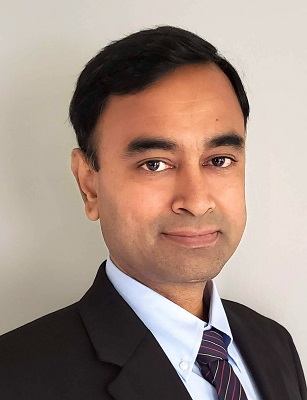 Bio:
Sundar Vedantham is a Director of Software Development working in the Datacenter Group (DCG) of Intel Corporation in Allentown, PA. He is a lifetime member of the ACM and is involved in promoting the organization both inside and outside his company. His skillset and experience cover a wide range of telecommunication related domains. His team is currently involved in delivering highly optimized firmware layers that run on complex SoC (System on Chip) devices that power mobile networks. While the previously delivered software versions have been successfully deployed in 4G networks around the world, his team is currently working on the platform software layer needed for the forthcoming 5G deployments. He joined Lucent Technologies couple of decades back and has traveled through various incarnations of his division as Agere Systems, LSI, Avago to eventually become part of Intel Corporation. In the previous decades he has worked on system integration issues related to DSLAM, RNC/Node-B systems, high speed NIC (Network Interface Cards) for intrusion detection and Business System Gateway designs.
His research interests include network traffic and congestion management, high-speed networking, security, and theoretical computer models, areas in which he holds patents and has published papers, book chapters & articles. He received his Ph.D. in Computer Science in 1997 from Louisiana State University. In his early years he has worked in a Helicopter Design Bureau and served two years as a maintenance engineer in an offshore Oil & Gas platform.
He enjoys writing articles in English and Tamil to help improve public understanding of the technical details behind the fields he has worked on and to attract young students to get into STEM fields. Many of his articles are available online for free. As part of this effort he has published a book in Tamil on Thought Experiments available on the web to help anyone from high school students onwards understand complex ideas embedded in fields like Mathematics, Computer Science, Physics, Ethics, Democracy and Medicine.
Available Lectures
To request a single lecture/event, click on the desired lecture and complete the Request Lecture Form.
To request a tour with this speaker, please complete this online form.
If you are not requesting a tour, click on the desired lecture and complete the Request this Lecture form.
All requests will be sent to ACM headquarters for review.