Dr. Ellen M Voorhees
Based in Gaithersburg, MD, United States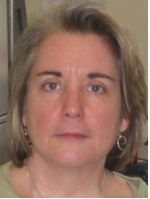 Bio:
Ellen Voorhees is a Computer Scientist at the National Institute of Standards and Technology (NIST). Her primary responsibility at NIST is to manage the Text REtrieval Conference (TREC) project [http://trec.nist.gov], a series of international workshops that defines methodology and builds infrastructure to enable large-scale evaluation of search technology for different tasks and across different media. TREC has featured tracks in areas such as web search, question answering, search within free-text fields of medical records, e-discovery, and expert-finding. Voorhees' research focuses on developing and validating appropriate evaluation schemes to measure system effectiveness for these kinds of tasks.
She received a B.Sc. in computer science from the Pennsylvania State University, and M.Sc. and Ph.D. degrees in computer science from Cornell University. Prior to joining NIST she was a Senior Member of Technical Staff at Siemens Corporate Research in Princeton, NJ where her work on intelligent agents applied to information access resulted in three patents.
Voorhees is a Distinguished Scientist of the ACM where she is an active participant in its SIGIR (information retrieval) and SIGBio (bioinformatics, computational biology, and biomedical informatics) special interest groups. She was the general chair of the SIGIR 1997 conference and is on the editorial board of ACM TOIS (Transactions on Information Systems). She is also a member of the Association for the Advancement of Artificial Intelligence (AAAI). She has published numerous articles on information retrieval techniques and evaluation methodologies and is a frequent reviewer for conferences, journals, and funding proposals in the ares of information retrieval and natural language processing.
Available Lectures
To request a single lecture/event, click on the desired lecture and complete the Request Lecture Form.
Information Retrieval Challenge Problems

The Text REtrieval Conference (TREC) is a series of workshops designed to advance the state-of-the-art in information retrieval by providing the infrastructure necessary for large-scale...

Measuring Search Effectiveness

In contrast to most areas of computer science research, information retrieval research has a rich tradition of experimentation dating back to the 1960s. This experimental methodology...

The Text REtrieval Conference

The Text REtrieval Conference (TREC) project at the National Institute of Standards and Technology has created standard test sets and evaluation methodology to support the development of...

To request a tour with this speaker, please complete this online form.

If you are not requesting a tour, click on the desired lecture and complete the Request this Lecture form.

All requests will be sent to ACM headquarters for review.